Mobile World Congress 2020
24th - 27th February 2020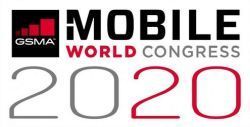 Mobile World Congress (MWC) is the major yearly gathering of the global mobile industry. From tech giants to fresh start-ups, plus a host of associated businesses and organisations, MWC is the place where the mobile world comes together to connect. In 2019, the MWC exhibition spread across eight exhibition halls and numerous outdoor spaces.
Meet CENSIS at MWC 2020
In 2020 Scottish Development International (SDI) will once again host its Scotland Pavilion, showcasing a range of exciting Scottish companies and organisations representing all horizontal and vertical sectors of the mobile industry.
Meet CENSIS and others in the Scotland Pavilion at B31 in Hall 7 to discuss our current LPWAN activities and our work with companies developing scaleable IoT solutions.
Visit the Mobile World Congress website to find out more.