IoT cyber challenge programme launch
200SVS, 200 St Vincent Street, Glasgow G2 5SG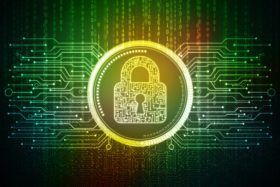 Please apply to join CENSIS for the launch of our new programme to boost Scotland's adoption of IoT technologies and support the country's burgeoning tech sector through the development of innovative new cyber security products, services and processes.  
We are particularly interested in hearing from private sector companies developing or adopting (or planning to develop/adopt) IoT products or services.
Background
Led by CENSIS in partnership with the Scottish Government and Scottish Enterprise, the IoT cyber challenge programme will deliver a series of events in 2020 including themed workshops, an accelerator programme and an IoT vulnerability pilot. The programme was announced on 7 November 2019 by Kate Forbes MSP, Minister for Public Finance and Digital Economy, at CENSIS's sixth annual Technology Summit in Glasgow.  
Join us to hear more about cyber security in an IoT context, get the details of the new cyber challenge programme and meet the people involved in the wider IoT cyber security ecosystem in Scotland.
Apply to attend
Numbers are limited for this event and so we are inviting people to apply to join us on the day. Your application will be reviewed by the business development team managing this programme. We would really like to hear from private sector companies developing or adopting (or planning to develop/adopt) IoT products or services.
Due to the way this project is funded. Ideally, your organisation should have a base in Scotland and your post your mostly focus on projects in Scotland.
Please email us using the subject line 'IoT cyber challenge launch' and provide:
Your name, job title and name of your business or organisation
A couple of lines about why you are interested in attending the launch.
Agenda  
On the day our speakers will explore some of the key challenges and opportunities to develop solutions in this space. The presentations are aimed at both a non-technical and technical audience.  
| | | |
| --- | --- | --- |
| 09:30 | Registration and coffee  | |
| 10:00 | Welcome and introductions | Cade Wells, Business Development Manager, CENSIS |
| 10:15 | Cybercluster – opportunities for collaboration | Ciara Mitchell, Head of Cyber, ScotlandIS |
| 10:45 | Mitigating cyber threats for the Industrial Internet of Things | Chris Johnson, Professor and Head of Computing Science, University of Glasgow |
| 11:15 | Coffee break   | |
| 11:45 | Cyber security awareness in healthcare | Stuart Kurutac, Security Consultant, NCC Group |
| 12:15 | Compromising IoT sensors (live demo)  | Chadwick Jam & Chris Young, Information Security Consultants, Pentest Limited |
| 12:45 | Lunch   | |
| 13:30 | The challenges of protecting critical infrastructures | Xavier Bellekens, Lecturer – Chancellor's Fellow, University of Strathclyde |
| 14:00 | How I started my startup | Tayyaba Nafees, CEO, CyberShell Solutions |
| 14:30 | Final questions   | |
| 14:45 | Coffee and networking   | |
| 16:00 |  Event close  | |
Presentation abstracts
Ciara Mitchell, ScotlandIS 
Cyber Cluster- what do we mean by this?
Benefits of growing the community – what the vision is
Leveraging the opportunities for collaboration across the ecosystem
Chris Johnson, University of Glasgow 
An overview of existing threats to the cyber security of the industrial IoT. Chris will argue for a measured approach to future risk estimation, countering paranoia with existing and potential initiatives to improve the resilience of UK critical infrastructures plus their associated supply chains. The talk will be illustrated by examples from cyber assessments conducted for aviation, nuclear and military domains across Europe and North America.
Stuart Kurutac, NCC Group 
Technology is becoming ever more pervasive in the medical industry, backed by the need to improve care and ease demands on healthcare professionals. There is huge potential for technology to be adopted in new ways, evidenced by the efforts of Government and organisations advocating for technology in this sector to drive innovation. Patient safety and wellness must be at the forefront of every manufacturers' mind when developing devices, and cyber security issues are inextricably linked to safety in this context. Thinking about security all the way from design to production and post market surveillance will not only help prevent issues happening in the first place but also mitigate them more easily if they do occur.
Chadwick Jam & Chris Young, Pentest Limited 
Based on a real-world information security test, this demonstration shows how it is possible to compromise IoT sensors and their associated dashboards.
Xavier Bellekens, University of Strathclyde 
Global cyber-attacks are increasing in both sophistication and scale. These incidents reveal the extent to which our critical infrastructure and information and communication technology systems are exposed.  With the ever-expanding connectivity and the vital role provided by these infrastructure, cyber-attacks are expected to have a growing negative societal impact and should therefore be considered as a global risk. In this talk challenges and solutions to protect critical infrastructures are explored.
Tayyaba Nafees, CEO CyberShell Solutions 
Tayyaba will discuss the cyber security challenges she set out to address with the establishment of her company, the process she went through in starting the company, and the support she received.