9 July 2015
A summer hello from the CENSIS team
We hope you are reading this in full glorious sunshine. (We are positive types at CENSIS).
We have now opened up registration for our Technology Summit in October, so thought we would give you the opportunity to register as soon as possible.
See full details below, along with a round-up of what's going on in the sensors and innovation world.
Ian Reid, CENSIS CEO
Shown with Mark Begbie, CENSIS Business Development Director on left and Derek Liddle, CENSIS Technical Director on right.
---
Register now for the second annual CENSIS Technology Summit
Thursday 1st October, 2015
10.30am-5pm at the Royal College of Physicians, 9 Queen Street, Edinburgh EH2 1JQ
Please join CENSIS for a day of networking, discussion and debate at our second annual Technology Summit and Conference.
The event is for you if you are an academic researcher or industrialist in the sensor systems supply chain, and if you rely on innovation within your organisation to grow your business.
Our Technology Summit event will maximise your knowledge about current applied research and industry R&D and the challenges this presents in terms of technology requirements.
This year we are pleased to announce a number of opportunities for companies or university research groups to exhibit at the event.
Please visit the CENSIS website for full details, and register on our Eventbrite page 
---
Share ideas, finance innovation and develop new partnerships at the Venturefest Scotland event.
Wednesday 9th September, 2015, Glasgow Science Centre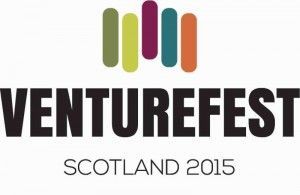 Are you looking to play a part in shaping the future of business in Scotland?  Then save the date for Venturefest Scotland 2015.
Venturefest Scotland is the first business and networking event of its kind in Scotland and part of the Venturefest Network, a national initiative, connecting SMEs with innovators, entrepreneurs, investors        and academics.
This new annual event aims to harness Scotland's innovative ideas and creative thinking in order to turn them into real business opportunities. Supported by a strong network of partners including CENSIS, Innovate UK and the Knowledge      Transfer Network, this free-to-attend event will bring together 400+ business owners, investors and influencers to share ideas, to finance innovation and to develop new skills and business partnerships.
CENSIS will be attending the event and our CEO,Ian Reid, will also be speaking.  See you there.   Further details and how to register here.
---
SCALE 2015: a free 4-day programme for innovation-driven businesses – apply by 8th July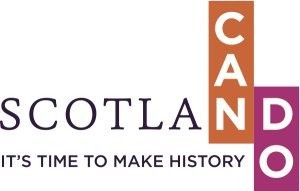 Act quickly – apply by 8th July for SCALE 2015, the first ever international entrepreneurship summer school held in Scotland.
This is an ambitious and intensive 4-day programme aimed at equipping attendees with a proven, systematic and rigorous approach to grow their innovation-driven business.   It is funded by a joint partnership between the Scottish Funding Council, Highlands and Islands Enterprise and Scottish Enterprise.
The SCALE programme will be held at the Stirling Management Centre, University of Stirling from Tuesday 4th – Friday 7th August.  There are only 70 places available and the closing date to apply is 8th July.
See here for further details and information on how to apply 
---
Innovation galore at ISP42 and CENSIS workshops
ISP42, London
The CENSIS technical team attended ISP42 in London in June and had plenty of interest in our Internet of Things Smart Buildings demonstrator.
ISP42 is the Intelligent Sensing Programme – Internet of Things and was held in the Grand Connaught Rooms in London on 10th June, 2015. It was organised by the KTN and Innovate UK.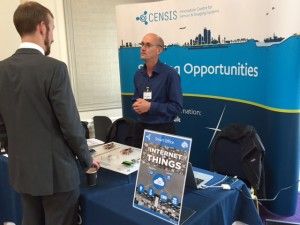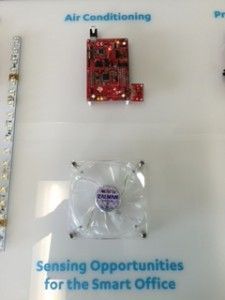 CENSIS workshops
Thank you to everyone one who attended and presented at our Spoke Engagement Workshops in June. Almost 80 people came along over two days to network, discuss and debate the themes of Hyperspectral Imaging and Condition Monitoring & Asset Management.
Particular thanks goes to our speakers who included: Thales, Carbomap, James Hutton Institute, SAMS, Forestry Commission, Eaglei Systems, the Universities of Edinburgh and Glasgow; the Offshore and Renewable Catapult, Envirologger, Bellrock Technology, SKF, SgurrEnergy, Synaptec, GSS Ltd., and the Universities of Aberdeen, Glasgow, Glasgow Caledonian, Edinburgh, Heriot-Watt and Strathclyde.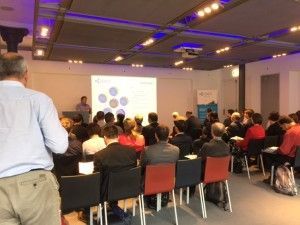 ---
The CENSIS blog is now up and running
Thanks to Felicity Carlysle of the KTN, Jim McHale of Memoori and Don Walker
of PSL whose guest blogs are now online.
You can read their articles here and keep an eye out for further posts coming soon.
Our theme is:
'Who is Innovating in the world of sensor and imaging systems?'
If you would like to write a guest blog post to share your insights and knowledge on what's new in sensor and imaging systems, please contact us.
---
Read and download our CENSIS publications
We've been uploading our marketing publications to ISSUU.
This is where you can read all of our CENSIS brochures and press releases in flipbook style, or you can download them.  Uploaded Project Profiles include Gas Sensing Solutions working with CENSIS and the University of the West of    Scotland and also Optos working with CENSIS and the University of Glasgow.
You can also 'follow' our page and be notified when we upload new publications.