14 July 2015 | Anke Lohmann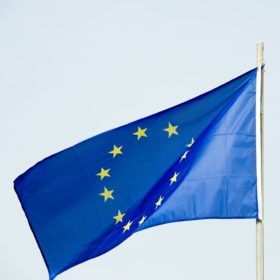 Anke Lohmann of KTP talks to CENSIS about EU funding for photonics sensing technologies:
If you develop photonics sensing technologies, such as optical spectroscopy, imaging, develop fibre optic sensors etc; and you are thinking of applying for EU funding, this may be of interest to you.
The European Union has identified photonics as key enabling technology, a sector that Europe is globally competitive and an area with growing job creation. For that reason it has earmarked significant investment for photonics in H2020, namely €700m, allocated in the ICT programme.
Some technicalities:
To ensure that the invested money is pooled and leveraged by private investment, the EU seeks input from industry and wants to know where industry plans to invest in future. That is done through a private public partnership (PPP) in photonics with a contractual agreement that photonics industry will invest 4 times the amount the European Commission is investing. The contractual partner to the EU is the Photonics 21 Association who suggests the programmes for investment. The PPP was set up by the European Technology Platform Photonics21.
How can you provide input into H2020?
Photonics21 is the main route for input. Every year, the organisation asks its members for suggestions and comments for future rounds of investments, to open in approximately two years time. This process is started at the Annual Photonics21 meeting through workshops. The input is then collated and sent out to the members for comments via e-mail. Feedback has to be usually in by early autumn. After that the suggestions are finalised and a list of proposed areas collated, based on the members votes.
This list will be passed on to the Photonics 21 Board of Stakeholders who will decide and prioritize the topics, which will then be negotiated with the European Commission and the Executive Board of Photonics21.
Become a member
To participate in the decision process, the most important part is to become a member. Membership is free and it is easy to sign up to. Upon sign up, you will need to select a workgroup. You can select up to 2 workgroups. The workgroups provide focus, since not everyone is interest in all areas related to photonics.
Membership is available at this website page.
Provide Feedback by responding to e-mails
This is critical. Not everyone can attend the annual Photonics 21 meeting, but here is an opportunity to feed back what is important to you and what you would like to see prioritised. If you do not respond to these e-mails, you will not shape the agenda.
Apply to the Board of Stakeholders for Photonics21.
The board of stakeholders makes the final decision on the priority areas. If there are too many proposed programmes, it will need to decide what is presented to the EC and will take into account the output from all 7 workgroups. Here is the ultimate opportunity to input and select critical priority areas. The UK is sadly underrepresented and needs to work on increasing its representation on the board. You will need to commit time to carry out this role, a few days a year.
If you are a member of Photonics21 you will receive an e-mail letting you know when the election will take place. If you would like to apply to the Board of Stakeholders, you will need to organise a letter proposing you that is signed by 10 existing Photonics21 members.
Finally
Make sure that you vote for the Board of Stakeholders ensuring that Photonics21 has the right representatives to make decisions that are in your interest.
Anke Lohmann is the Head of Photonics and Quantum Technologies at the Knowledge Transfer Network (KTN)
The KTN was established to foster better collaboration between science, creativity and business and has specialist teams covering all sectors of the economy, from defence and aerospace to the creative industries, the built environment to biotechnology and robotics.
Twitter
@KTNUK
@AnkeLohmann
Photonics21 is an organisation which represents the interest of the European photonics industry and research institutes in the field of photonics in Europe.
Photonics 21 website   http://www.photonics21.org/
Membership http://www.photonics21.org/membership.php