IET Teacher Building, St Enoch's Square, Glasgow G1 4DB
10.00am – 2.15pm
Are you looking for new applications for your sensing or imaging technology?
Have you got technology or expertise to bring to a collaborative project?
Are you interested in accessing the renewable energy market?
If the answer to any of these questions is yes, then this event is for you.

This event is a collaboration between the Knowledge Transfer Network (KTN), the Offshore Renewable Energy (ORE) Catapult and CENSIS, and aims to help those interested in pursuing collaborative development projects to accelerate the commercial development of offshore wind, wave and tidal technologies.
Offshore Wind, Tidal & Wave
There are several innovation challenges in the offshore wind, tidal and wave sectors that could be solved through applying new, or advancing existing, sensor and/or imaging systems technologies. This event provides an opportunity to find out more about these challenges from experts in the field, discussion potential solutions and identify and meet potential project partners.
The morning session will provide an overview of the challenges in the offshore renewable energy sector and an introduction to the ORE Catapult. There will be presentations from industry and academia focusing on the following challenge areas:
1. Offshore Wind Blade Monitoring 
The length of offshore wind turbine blades is continuing to increase and this brings with it a wide range of technical challenges for blade designers and manufacturers.  Longer blades with higher tip speeds and larger loads will need an even greater understanding of material and structural performance and this will only be achieved through application of new sensors and measurement techniques.  This presentation will highlight some of the major challenges facing an offshore wind blade designer during the development and testing of a novel blade design.
2. Foundation Monitoring
Ensuring the integrity of offshore wind assets for a lifetime of 25 years is critical for the commercial success of wind farm operators.  Whilst there is now a large installed base of over 5GW and 1400 turbines around the UK, there are still many lessons being learned about corrosion, subsidence and scour.  Monitoring and understanding these issues to prevent problems is essential.  There are also significant cost reduction opportunities from improved foundation design.  The development of these will require improved understanding of current designs through better sensors and monitoring.  This presentation will review some of the challenges facing operational offshore wind farm foundations and identify areas that improved sensor technology could be applied.
3. Cable monitoring
Failure of offshore windfarm cables remains a major issue for the sector causing lost output and high repair costs.  Damage can occur during installation or as a result of natural cable movement or mechanical damage.  Identification of damage at an early stage can save costs and prevent future lost revenue.  Systems for accurately measuring cable installation activity and monitoring cable movement would be of significant benefit to the sector.  This presentation looks at the issues facing cables throughout their lifetime and the types of monitoring that could help.
4. Data Analysis 
This theme will explore the approaches to transforming data generated by offshore installations into valuable and actionable information to support decision-making. We will explore how data mining and advanced analytics could be used to solve a wide range of technical challenges including improved predictive monitoring, planned maintenance, minimised downtime, better incident management, workflow planning and health and safety.
Pitching & Presenting
In the afternoon our focus shift towards funding, support and collaboration. We have a limited number of pitching slots, giving you the opportunity to put forward your technology, facilities or technical expertise if any of the four challenge areas; or to raise a specific challenge that you have that others in the room might be able to solve. If you are interested in giving a pitch please indicate this when registering for the event and we will send you further information.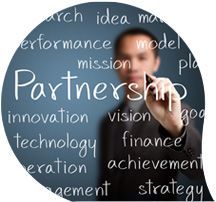 The afternoon will also feature presentations from CENSIS and Scottish Enterprise giving information on the support they can offer, and a presentation on 'The Energy Game Changer' a new funding opportunity with Innovate UK. There will then be plenty of time for networking before the close of the day.
Who Should Attend?
This event is suitable for offshore energy developers, commercial technology providers and academic researchers, in particular those with expertise in imaging, sensors and photonics. It is open to those who have experience of applying technology in this sector and those who have not considered the renewable energy sector before.
Agenda
| | |
| --- | --- |
| 10:00 | Registration |
| | Morning session – The challenges |
| 10:30 | Welcome and introduction |
| 10:40 | ORE Catapult and offshore renewable energy challenges overview |
| 10:55 | Blade monitoring |
| 11:10 | Foundation monitoring |
| 11:25 | Cable monitoring |
| 11:40 | Data analysis |
| 11:55 | Q&A with speakers |
| 12:05 | Lunch |
| | Afternoon session – Funding, support and collaboration |
| 12:45 | Pitch session |
| 13:30 | Scottish Enterprise |
| 13:40 | CENSIS |
| 13:50 | Innovate UK – Energy Game Changer |
| 14:00 | ESA ARTES 20 Funding Scheme |
| 14:10 | Close and networking |
Who Should Attend?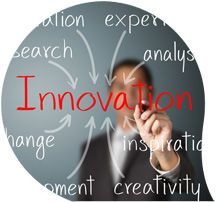 The event is free and will be of interest to companies and organisations of any size involved in sensor and imaging systems, covering all elements of the sensor systems stack. It should be of particular interest to:
Offshore energy developers
Commercial technology providers
Academic researchers with interest and expertise in imaging, sensors and photonics.
Further Information
To register and to request a pitching slot on the day, please visit the KTN Eventbrite page. Please apply by 17 February to request a pitch slot.