28 October 2015 | Censis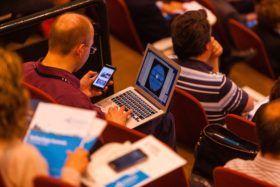 The Royal College of Physicians in Queen Street, Edinburgh was the setting for the 2nd CENSIS Technology Summit and Conference on 1st October 2015 and what an event it was.
Over 200 people gathered from all sectors of the Sensors and Imaging Systems community with one objective in mind – to learn more about SIS and to meet like-minded companies and universities. Before and after each session, the room was buzzing with intense networking. There were introductions being made and impromptu meetings taking place.
We had 12 companies exhibiting in the foyer and they were so busy there was hardly time for coffee, never mind lunch. (Note to organisers: next year have refreshments delivered direct to their stands).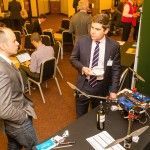 CENSIS Chairman Bob Downes welcomed everyone and brought everyone up to speed with the development of CENSIS over the last year. CEO Ian Reid then talked through some recent CENSIS initiatives. Ian also announced the launch of The IoT Centre. This is a new facility within our Glasgow hub to help SMEs overcome many of the challenges they face in product development and will allow them to fast-track the development of Internet of Things (IoT) products and services.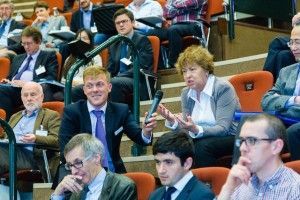 Chairing our first session on Image Processing was Prof Dave Wyper of SINAPSE. Dave introduced Prof Stephen McKenna from the University of Dundee who talked about automating pathology image analysis. Ritchie Logan from Odos Imaging was up next to talk about the challenges and solutions in emerging machine vision applications and got the audience laughing with his use of a Father Ted video to demonstrate image depth. Nigel Douglas of Global Surface Intelligence ended the first session with the intriguing question to the audience 'What's your poppy field?' asking how the audience can apply big data, machine learning and predictive analytics to their business.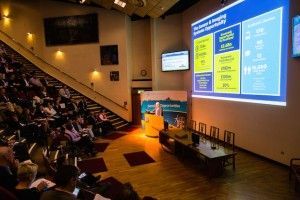 Dr Octavian Niculita of Glasgow Caledonian University chaired the Integrated Systems Asset Management second session, and introduced Bill Brown from Trac Oil and Gas as the first speaker. Bill talked about cost efficiency through the application of advanced technology and high quality data utilisation and threw down the gauntlet to the audience for help with the difficulties in condition monitoring for oil and gas. Jonathan Hughes from ORE Catapult was the next speaker and explored whether sensors could help to reduce the cost of energy.   This second session ended with Dr Alison Cleary from the University of Strathclyde outlining a decision support framework for proactive maintenance of water and wastewater systems, with Scottish Water as a case study.
After a busy networking session over lunch, the third and last session covered The Internet of Things. Dr Maurizio Pilu from the Digital Catapult chaired this session and firstly introduced Peter Norton from IBM. Peter talked about monetising the Internet of Things and suggested a few examples of potential new business models that resulted in a few raised eyebrows in the audience. Alex Mateo travelled from Libelium in Spain and gave illuminating examples of how the Internet of Things could be applied in the real world. Finally, Kevin McDowall of Stream Technologies talked about managing, monitoring and monetising IoT across all connectivity technologies.
And almost as soon as it had started, it was over. What a day. We've had some fantastic comments (some replicated below) from delegates and have already started organising next year's event. We'll let you know the date as soon as we have it, and can confirm it will be in Glasgow in October 2016.
Thanks to everyone who attended the Technology Summit, we couldn't have done it without you.
 "You nailed the Tech Summit with Swiss precision. I had the opportunity to meet people I normally wouldn't encounter."
 "Thank you for the great event today – I made lots of interesting contacts and I enjoyed the presentations immensely."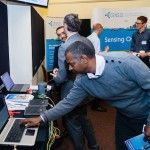 "Excellent day on Thursday. Well run, good content."
 "I had a great day on Thursday…. very, very busy indeed."
 "I thought it was a great event, a wide and varied set of presentations which gave illumination to multiple different subjects and it was a great opportunity to network with new people."
 "Regarding the level of the speakers, it could not be higher."
 "The conference was very useful to me, as it brought together a lot of the key Scottish technology companies into the same room."
VIEW ALL OF THE CENSIS 2ND TECHNICAL SUMMIT 2015 PHOTOGRAPHS ON FLICKR