12 January 2016 | Neil Gordon
Neil Gordon, Chief Executive of Subsea UK, considers the value of sensor and imaging systems in transforming raw data into meaningful information, and the benefits this brings to subsea and offshore markets.

As subsea oil and gas exploration and production move into ever more challenging regions and environments, the demand for smart sensing becomes even greater.
These fields of the future require sensors to carry out tasks previously undertaken by divers or inspection conducted by remotely operated vehicles.
Performance and condition monitoring of subsea assets, particularly with the advent of subsea, processing has never been more important with dynamic, as opposed to static, plant on the seabed. This requires a much more intelligent and robust range of sensory technologies.
The inclusion of sensors within the subsea environment presents its own unique difficulties. Sensors that are permanently installed need periodic calibration, are subject to instrument drift and are renowned for long-term performance degradation, which is another challenge the sensory community must overcome when the expectation for life of subsea equipment is at least 20 years.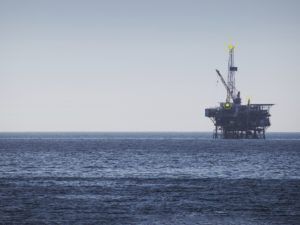 Furthermore, from a reliability perspective, the inclusion of additional components within the design means there are more parts subject to break down and which may require intervention. There is therefore a resistance to include further components unless they really add value. However, even with these challenges, sensory technology is still an absolute must if the industry is to realise the vision of taking processing facilities completely subsea.
Information, not data
Of course, it's not simply about sensors: it's about the information they provide. Sensors measure and provide data, but operators need to interpret that data and turn it into meaningful information and much work is still needed in this area. At present, the oil and gas industry captures an enormous amount of data, not just through sensors. Unfortunately it uses very little of this data.
Moreover for permanently installed sensors, ancillary technologies still need further development. Ever lower power electronics are required, powering the sensors in remote locations away from the wellhead and the umbilical is yet to be addressed fully, i.e. power scavenging. Through-water communications to move data through the water column has made good ground but remains limiting. Complete wireless communications back to the beach is still an unrealised aspiration.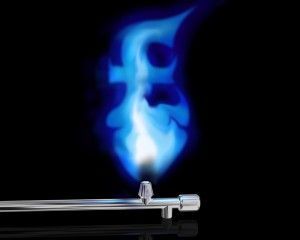 Sensors have, to date, enjoyed widespread acceptance in areas where they can be retrieved to the surface, in applications such as survey and non-destructive testing. It is a major qualification step to demonstrate the performance requirements for use in the subsea fields of the future, as permanently installed items contributing positively to subsea architecture and process control.
Subsea UK
Subsea UK, the body which champions the UK's £9 billion subsea sector, recognises the role of CENSIS in harnessing the R&D from academia and the developer community to bring new sensor technology to the oil and gas market. The National Subsea Research Institute (NSRI), Subsea UK's technology arm, works closely with CENSIS. Together these organisations are able to interrogate and interpret the needs of industry and match these against the development of the latest sensors.
We look forward to welcoming CENSIS and those involved in developing sensors to Subsea UK's annual flagship exhibition and conference – Subsea Expo. Held in the Aberdeen Exhibition & Conference Centre (AECC), this event takes place from 3rd to 5th of February 2016.
The second day of the conference is focused on technology and R&D with sessions

covering integrity management, data analysis and advanced inspection techniques. Those with a keen eye on sensors will be interested in a number of the presentations. To find out more visit the Subsea Expo website.
[CENSIS will be exhibiting at Stand 78 at Subsea Expo.]