Eden Court Theatre,  Inverness IV3 5SA
About the Event
Organised by Highlands and Islands Enterprise, the free 'Discover Digital 2016' conference and business support showcase in Inverness is focused on Highlands and Islands businesses.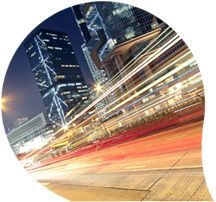 The event presents an opportunity to hear first-hand from industry leaders about the benefits digital technology can deliver for businesses, and meet with a range of exhibitors – including CENSIS – who can help you achieve more from digital technologies in the Highlands and Islands. The event will offer practical interactive sessions with digital specialists covering topics such as cyber resilience and content marketing.
Speakers representing three industry giants will cover the following essential topics:
Google discusses digital marketing
IBM shows you how to use data to drive your business
Microsoft reveals how you can work anywhere
CENSIS Involvement
Our Business Development Manager, Dr Rachael Wakefield, will introduce CENSIS and join the Panel Session to highlight the role and presence of a number of the Innovation Centres in the Highlands and Islands.
Further Information
Details of the event, including how to register, can be found at the HIE Eventbrite page.