3 March 2016
There's a lot going on at CENSIS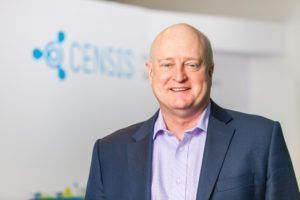 It's been a whirlwind few months.  Huge on our agenda was the announcement of the £6m Mirage project.  This is a game-changer for collaborative R&D, allowing the opportunity for Scotland to be at the forefront of the global sensors and imaging systems sector.
We're also in the middle of our IoTUK Boost programme, where our five winning companies are now about to receive their intensive month of incubation support.
I also want to remind you to save the date for our 3rd Technology Summit and Conference – 6 October, put it in your diary now.  We've got our planning hats on and I promise you won't want to miss this.
As always, if you have a sensor and imaging systems project and would like to speak to any of our CENSIS team, please get in touch.
Ian Reid, CENSIS CEO.
£6M MIRAGE project announced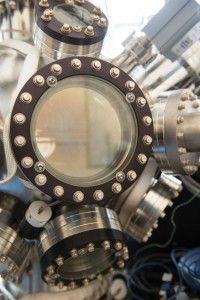 Backed by CENSIS, Scottish Enterprise and SFC, this initiative is the first of its kind in Scotland and will bring together companies and organisations to collaborate on the production of materials integral to manufacturing a variety of goods that use sensors, ranging from asthma inhalers to infrared cameras.
This groundbreaking new collaborative R&D project will place Scotland at the forefront of the £7 billion global sensors and imaging market, deliver significant economic growth and onshore 41 highly skilled research and development jobs from Asia.
The organisations involved are:
Cascade Technologies (lead company partner)
Compound Semiconductor Technologies Global (CSTG)
Gas Sensing Solutions Ltd (GSS), Amethyst Research Ltd
The Research Division of Electronics and Nanoscale Engineering at the University of Glasgow.
Read more about the Mirage project
IoTUK Boost competition workshop held in Glasgow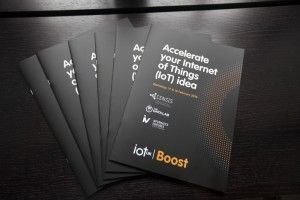 CENSIS was recently chosen as one of only four organisations across the UK to deliver IoTUK Boost, a series of local innovation challenges and rapid incubation activities around the Internet of Things to help business and economic growth.
In collaboration with The Data Lab and Informatics Ventures, we invited applications on the theme of 'People and their Environments' and selected 18 innovative SMEs to attend a two-day workshop.
The workshop was held in February in Glasgow with a full agenda of information on investment, funding and IP.  Companies then pitched their ideas to a judging panel to win an intensive month of incubation support and mentoring to help bring their commercial ideas to market.
The five winning companies were: Sansible Wearables, FUELlink Systems, Obrand Communications, Rapport Network CIC and TheWindOP
Read more about the IoTUK Boost competition workshop
CENSIS 3rd Technology Summit and Conference 2016: Date now announced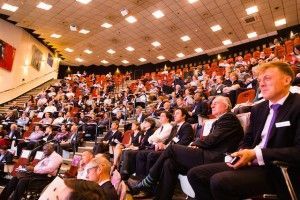 Our 3rd conference will take place on 6 October 2016 in Glasgow.  Please save the date.
We will send more information about the themes and booking details as they are confirmed.
Meanwhile, you may wish to follow us on Twitter at @CENSIS121
Read about the 2015 Tech Summit
Find out more about the 2016 event
Events coming up
It's going to be a busy few months.  Have a look at our events page to find out how you can meet members of the CENSIS team at events we are organising or at which we are presenting or exhibiting. These include:
9 March:  Sensing Innovation Challenges in Offshore Renewables, Glasgow
15-16 March: 3rd Annual Oil & Gas ICT Leader Conference, Aberdeen
17 March: Discover Digital 2016, Inverness
23 March: Sensors for Health, Glasgow
11 May: 11th Convergent Technologies Showcase & Conference, Glasgow
6 Oct: CENSIS 3rd Technology Summit and Conference, Glasgow
Keep an eye on the CENSIS blog
Since our last newsletter, we have featured a blog post on unlocking the potential of sensors subsea, looked at 'smart strawberries' and also how sensors are making seismic shifts in healthcare. Our new Modern Apprentice gives us her opinion on life at CENSIS too.
You can read their articles here and keep an eye out for further posts coming soon.  Our theme is: 'Who is innovating in the world of sensor and imaging systems?'  If you would like to write a guest blog post to share your insights and knowledge on what's new in sensor and imaging systems, please contact us
Read and download our CENSIS publications
We've been uploading our marketing publications to ISSUU   Have a look at our page
This is where you can read all of our CENSIS brochures and press releases in flipbook style, or you can download them.  Uploaded Project Profiles include Gas Sensing Solutions working with CENSIS and the University of the West of Scotland and also Optos working with CENSIS and the University of Glasgow.
You can also 'follow' our ISSUU page and be notified when we upload new publications.
Stay in touch
Follow us on Twitter and stay connected with our latest news, innovations and technology updates.