Technology & Innovation Centre, 99 George Street, Glasgow G1 1RD
9.00am – 5.00pm (followed by drinks reception)       Register Now
SENSING IN THE CONNECTED WORLD
Update:  Read about the event here and watch the video here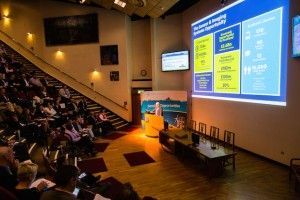 From sensors in smartphones to ones that fit in your pocket or on your wrist, the growth in personal sensors is helping us to lead more active, healthier and interconnected lives. Even some of our normal routines are now transforming us into citizen scientists, helping us to understand how we, and the environment around us, can have an impact on each other's health and wellbeing.
Distributed and networked systems are paving the way for the realisation of smart cities and communities and are transforming the productivity of businesses across a whole range of markets – from agriculture and manufacturing, to subsea exploration and environmental monitoring.
So how far have we come and where are we going next?
For our third annual conference CENSIS looks at how sensor and imaging systems (SIS) are being used in our increasingly connected 'Internet of Things' world to help deliver specific, real time information to help us better understand ourselves, our communities and our environment.
Technical Themes & Session Chairs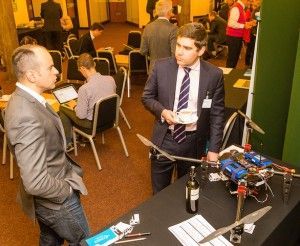 Join us for a day of discussion, debate, networking and exhibitions to investigate the challenges and opportunities of the connected world. Our themes are:
Connected Self

Investigating the growth in personal sensing – from clinical health to sports technologies and beyond.

Connected Community

Exploring how distributed sensor systems impact the world around us – from smart cities, the environment, pollution, traffic and transport.

Connected Business

How SIS and IoT solutions are making companies smarter and more productive.
Presentations from:
Panel Discussion
At the end of the day, a panel will convene to discuss topics and findings and answer questions from the audience. Panel members will be:
You can pose your question to the panel now. Simply go to this website, log in using the event code CENSIS121 and ask a question, and/or rate questions others have posed.
Demo Zone
View a list of the exhibitors in the Demo Zone and find out more about each one.
Sponsorship Opportunities
We are delighted to welcome the following people as sponsors:
Other sponsorship opportunities are still available.
Who Should Attend
The event is free and will be of particular interest to:
Companies and organisations of any size involved in SIS, covering all elements of the sensor systems stack.
Companies or organisations that may need to use, or are interested in accessing, SIS technologies to improve or grow their business.
Academic researchers and knowledge exchange/business development staff in universities.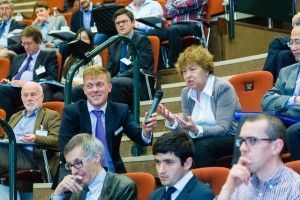 Feedback from last year's delegates
"It was a pleasure and thanks for the invite. The entire market is really hotting up and we are looking forward to working with CENSIS going forward."
"The CENSIS Technology Summit provided a concentrated opportunity to learn about current initiatives and activities in the area and, most importantly, to network with existing and new contacts."
"I thought it was a great event, a wide and varied set of presentations which gave illumination to multiple different subjects and it was a great opportunity to network with new people. I have already had various positive follow on discussions that I hope will generate new opportunities."
"The conference was very useful to me, as it brought together a lot of the key Scottish technology companies into the same room."
Register now via our Eventbrite page.
We are delighted to confirm the Technology Summit and Conference is an official taster event for Venturefest Scotland 2016, Scotland's leading innovation event.