5 April 2016 | Cristian Alistarh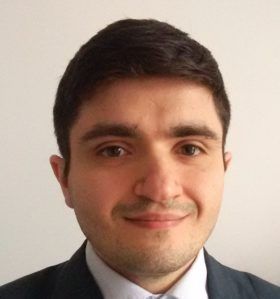 Interview with 2015-16 MSc Student Cristian Alistarh
CENSIS launched its collaborative MSc in Sensor and Imaging Systems in 2014-15 to train the next generation of sensor system experts. Delivered by the universities of Edinburgh and Glasgow, it is an industry-focused degree for graduates seeking SIS skills that can be used in a range of end applications. Up to 20 funded places are available for Scottish/EU residents.
Hi Cristian. Tell us a bit about yourself and what attracted you to this programme?
I'm originally from Romania and have lived in Scotland since 2009. The people and the culture make Scotland one of the best places in the world, though I'm not sure I can say the same about the weather!
I'm really interested in analogue design and knowing that sensors are used in this particular sector, I felt this was the perfect place for me to begin to specialise in the subject.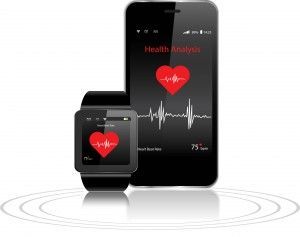 What's been your experience so far?
It is a very exciting course and I've been amazed by the plethora of information available about sensors and their applications. The quality of lectures is excellent. The degree is interdisciplinary, so I've had to get used to some concepts that are new to me in areas such as biology and chemistry. This can be challenging, but also a makes it very interesting.
I've made some good friendships within my cohort. As an SIS 'team' we've supported each other through exams and assignments and have also shared courses with other MSc and PhD students.
The fact that I'll graduate with a joint degree from two universities I feel gives me a unique advantage. Overall, the whole experience has been great.
What about the summer project?
There are opportunities to do an industry-based project. Mine is with CENSIS where I'll be working alongside their own team of engineers. My project's on smartphone proximity access using Bluetooth/NFC translation.
And what about the financial side of doing a Master's degree?
The fact that SFC (Scottish Funding Council) supports this degree giving students the possibility to have their tuition fees paid is very generous. I was also lucky enough to be awarded a CENSIS stipend.
There are costs associated with this being a two-university degree, such as travel, but in my experience the university staff have always done their best to accommodate our needs.
I'll admit that finding accommodation in Glasgow and Edinburgh is not straightforward, but most students manage with a bit of searching. Commuting can be done, but it is more expensive and time-consuming. The CENSIS stipend has certainly helped cover some of these costs.
What do you plan to do after you've graduated?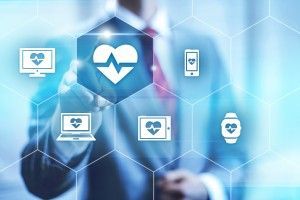 I want to gain industry experience with a particular focus on medical applications if possible. After a few years in industry, I'd like to explore the idea of completing a doctorate.
Would you recommend the MSc to others?
Overall, yes. It's not for the faint-hearted but it is an enriching experience where you learn about problems faced by the world today: how researchers battle against cancer, how future mobile phones will not just be a device in your pocket, but will monitor CO2 concentrations or humidity, how you can continuously monitor glucose levels, or how to treat glaucoma.
These are just some examples in the medical domain, but you can also be faced with handling Terabits of data of images for a satellite transmission. These are all problems which need to be dealt with and I think this degree is the perfect place to start tackling them.
Thanks Cristian! Applications are being accepted now for entry to MSc Sensor and Imaging Systems in September 2016. Apply online or get further information from the University of Glasgow and University of Edinburgh.