25 April 2016
Business Development Manager (full-time)
Closing Date: 10 May 2016
Job Purpose
Reporting to the CENSIS Business Development Director, the Business Development Manager will be responsible for working with multiple parties in HEIs, industry and the public sector to generate project leads which address an industry defined problem and result in an economic benefit to Scotland.
This will require the individual to identify candidate projects through direct contact, workshops, or conferences with industry. Working with industry, CENSIS technical staff, and academia, project proposals and requirements must be identified, resources (CENSIS, academia, and industrial) must be negotiated, and contracts agreed by all parties. These activities include negotiating financial support for proposals from industry, external funding sources, and / or development agencies.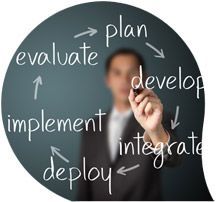 About the Role
The Business Development Manager (BDM) 'owns' the customer relationship, and owns the project until adopted by the technical delivery team. Throughout the project life, the BDM is the key relationship manager and will work closely with the project manager and engineering staff to ensure satisfactory delivery. Each BDM is expected to manage a portfolio of projects across different stages of maturity.
As a member of CENSIS, the post holder will be expected to contribute to the strategic plans of the Centre, undertaking specific strategic initiatives to develop project opportunities or engagement.
Terms & Conditions
Salary will be on the Management, Professional and Administrative Grade, level 8, £41,255 – £47,801 per annum.
This post is full time and funded to 31 March 2018.
New entrants to the University will be required to serve a probationary period of 6 months.
Applications
For further information and to apply, please go to the Jobs.ac.uk website.