25-26 May 2016 (option to attend on 26 May only)
About the Event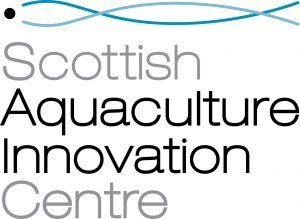 In partnership with our sister Innovation Centre, Scottish Aquaculture (SAIC), CENSIS will be at Aquaculture UK 2016, the UK's largest aquaculture exhibition and conference, attracting over 100 exhibitors and 1,000 visitors from 30 countries.
Visit SAIC and CENSIS at Stand 30 then, on Day 2, join us for a day of discussion, networking and debate at 'The aquavation sessions: sharing advances, accelerating solutions'.
Why Aquaculture UK?
Farmed salmon is the UK's largest food export, contributing £1.8Bn to the economy. In 2012, aquaculture accounted for nearly 50% of the world's food fish: in 1980 only 9% of the fish consumed by people came from aquaculture. To meet this growing, worldwide demand, companies in the aquaculture supply chain need to innovate to remain at the top of their game. The aquavation sessions will explore how sensor and imaging technologies can help support the industry in meeting its technical challenges, increase productivity and expand into new markets.
The Aquavation Sessions, 26 May
10:15 – Join us in Conference Tent 1 for breakfast rolls.
10:30 – Session 1: Towards Precision Farming
Dr Dave Ross, Interim CEO, Innovate UK's Agricultural Engineering Precision Innovation (Agri-EPI) Centre, and Dr Mark Begbie, CENSIS will reveal some of the precision and sensor-driven technologies being successfully applied by other sectors, highlighting their potential benefit to the aquaculture sector. The session also includes short presentations by three technology specialists – AKVA Group, Mohn Technology (update Spring 2016, Mohn Technology now part of Gael Force Marine Technology) and VAKI – followed by a Q&A session.
11:45 – Session 2: Engineering non-medicinal solutions for sea lice
Dr James Bron, University of Stirling and Kjell Maroni, Norwegian Seafood Research Fund on the size and scale of the sea lice challenge, and the latest non-medicinal technologies being used in Norway.
12:30 – Break for lunch
13:30 – Session 3: New industry approaches
Dr Iain Young, University of Liverpool, and Dr Alan Tinch, Director of Genetics at Hendrix Genetics Aquaculture, presenting findings from a three-year project to develop sustainable and cost-effective waste management technology for the aquaculture and agriculture industries, and an innovative new use of genomics for breeding salmon and trout.
14:15 – 15:00   Session 4: Shaping an Aquaculture Centre of Excellence
Have your say on the proposed new Aquaculture Centre of Excellence in this interactive session.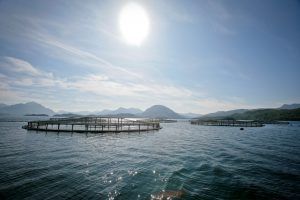 Why Attend?
For technology providers and developers of sensor and imaging systems seeking to break into new markets, Aquaculture UK presents an ideal opportunity to meet industry leaders, high quality exhibitors and delegates from over 30 countries representing the entire aquaculture supply chain.
View the floorplan and read about the companies exhibiting at the event.
Registration and Further Information
Admission is free. Please register via the Aquaculture UK website.
Don't forget to follow along on Twitter at @CENSIS121 and @scottishaqua using the hashtag #aquavation16 for more updates.
Travel to Aviemore
Visitors from Glasgow or Edinburgh can travel to Aviemore for Day 2 of the conference by train, arriving in good time for the start of the session. Aviemore station is just 200 metres away from the conference venue.