Scottish Enterprise Technology Park, East Kilbride G75 0QF
10.30am – 3.30pm
About the Event
As part of the celebrations leading up to World Metrology Day, NEL, a leading provider of independent consultancy, on-site measurement, testing and calibration, R&D, and training services to the global oil and gas industry, will be opening the doors at its Scottish site on Wednesday 18 May 2016.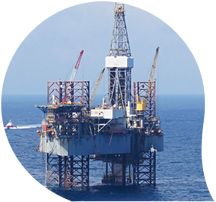 The event provides an opportunity to visit NEL's world-class flow measurement facilities, and find out more about recent upgrades. Delegates will also have the opportunity to chat with NEL's flow measurement experts and discuss the latest developments in flow measurement.
The programme will be fairly flexible with parallel sessions running throughout the day. The programme includes:
Tour of facilities

Flow measurement clinic
Flow demonstration
Networking opportunities
Exhibition area (CENSIS will be exhibiting)
World Metrology Day takes place later that same week on 20 May.  This is an annual celebration of the signature of the Metre Convention on 20 May 1875 and this year's theme is "Measurements in a Dynamic World".
Meet CENSIS
Meet CENSIS staff at the Open Day and find out how we can support your business challenge. Our Technical Director, Graham Kerr, and Business Development Manager for Subsea, Offshore and Marine activities, Dr Rachael Wakefield, will be there to demonstrate some of the projects we are currently working on, and answer your questions.
Register
Registration is free. To book your place, please register at the NEL website.