2 August 2016
3rd CENSIS Technology Summit, 6 Oct 2016
Technology & Innovation Centre, Glasgow G1 1RD
Session 3: The Connected Business
Chairing our Connected Business session and the following panel Q&A discussion will be Craig Samuel, Senior VP, JT Group and CENSIS Board Member.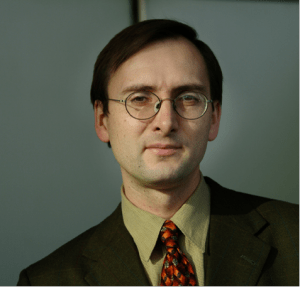 Craig Samuel is Senior Vice President (JT Americas) with the JT Group Ltd., responsible for the growth and expansion of the company's telecommunications business solutions and alliances into North, Central and South America. He is also a Senior Partner at Turnstone Capital LLC and Founder of Dalradia LLC where he consults to private and public companies.
Craig's technology areas of interest include open innovation, virtual and augmented reality, IoT, big data, smart cities and technology virtualisation. He is also passionate about business transformation, creating high performance boards and organisations, and developing and implementing strategies due to 'technology disruption' for both established and newly formed organisations to reduce risk and increase velocity.
An active 'GlobalScot', Craig lives in in the United States but works nationally and internationally. He has co-founded or been a principal at six startups in the UK and US in the areas of expert systems, imaging and adaptive pattern search, eLearning and compliance, advanced wireless communications as well as cloud/virtual computing, security, virtual reality and big data.
Prior to joining the JT Group, Craig was Head of Business Development and Alliances at California-based Wearality Corporation which focuses on virtual and augmented reality solutions. He has also senior executive positions with organisations including Compaq, HP, Unisys and BP plc.
With a first degree from the University of Aberdeen, Craig has also conducted graduate research in model simulation at Stanford University. He held the role of President of the Institute for Innovation and Information Productivity (IIIP) for five years; an organisation with members including several international universities as well as Microsoft, HP, Johnson & Johnson, Quintiles and Unisys.
Further Information