5 August 2016
3rd CENSIS Technology Summit, 6 Oct 2016
Technology & Innovation Centre, Glasgow G1 1RD
Demo Zone Exhibitor: Analog Devices
About Analog Devices

Analog Devices' technologies form the foundation of ground breaking IoT solutions by sensing, measuring, and interpreting the world around us to bridge the physical and digital domains. The company is continually pushing the envelope of what's possible in IoT, collaborating closely with customers and partners to solve real-world problems in revolutionary ways.
Every day, its technologies are seeing, hearing, and feeling things that couldn't be measured before – and interpreting, processing, and connecting to turn data into valuable insights.
At the Summit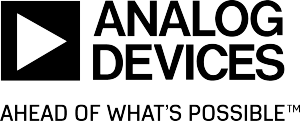 Visit the stand to see what Analog Devices has to offer. Demos will include BLIP, the low power imaging platform.
Further Information