5 August 2016
3rd CENSIS Technology Summit, 6 Oct 2016
Technology & Innovation Centre, Glasgow G1 1RD
Demo Zone Exhibitors: Gemalto and Honeywell
About Gemalto and Honeywell 
With 129,000 employees in 70 countries, Honeywell's innovations help to make our world cleaner and more sustainable, more secure, connected, energy e cient, and productive; a world where people and organisations have the tools to be even more successful.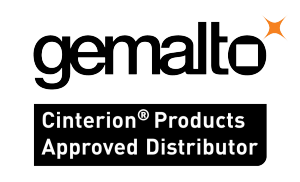 Gemalto is an international digital security company providing software applications, secure personal devices such as smart cards and tokens, and managed services.
At the Summit
Gemalto will demonstrate M2M Modules based on always-on cellular communications. Visitors will be able to explore how Gemalto can help them build a reliable connectivity framework for IoT applications. Gemalto's broad portfolio of Cinterion M2M Modules and Terminals enable always-on cellular communications for virtually any IoT or M2M application. Their rugged design, unparalleled engineering and manufacturing standards make them reliable in the most extreme environments and over the long life of your M2M solution.

Honeywell Sensing and Control will display a wide range of sensors (pressure, humidity, flow etc.). The company offers an extensive portfolio of more than 50,000 products ranging from pressure switches to position, speed and airflow sensors. Honeywell Sensing and Productivity Solutions has a product to meet any industry's requirements and any company's needs.
Further Information