5 August 2016
3rd CENSIS Technology Summit, 6 Oct 2016
Technology & Innovation Centre, Glasgow G1 1RD
Demo Zone Exhibitors: Neatebox
About Neatebox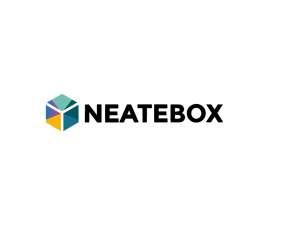 Neatebox is a company with inclusivity at its heart. The company motto – 'The Solution Starts with The People who understand the Problem' – summarises their belief that their products can improve the user experience of any environment that people work in.
Neatebox technology uses Proximity Aware Technology which utilises advanced Bluetooth Low Energy (BLE) to communicate with smartphones to improve the ability for users to interact with their local environment in an easier way. The company aims to reduce anxiety and increase social mobility and sense of community.
At the Summit
One the day, Neatebox will demonstrate three products:
Tourism Neatebox (Live). Edinburgh Up Close uses beacon technology, Bluetooth Low Energy (BLE) and smart phones in order to create a self guided audio and text tour of a section of the Royal Mile – the user simply walks down the street and the beacons trigger the release of information within the app and can enjoy historical information (literary information to be added later this year) on the area. The added benefits of the product are that it creates take home information, which is social media shareable and can be used for education purposes. This is aimed at tourists, locals and children alike – because it does not use data allowances, it is suitable for the international market. Neatebox hopes to add multi-lingual and BSL options.
Customer Service Neatebox (Test). Using the same technology, this app allows users to register impairments as well as daily needs on their profile. As they enter Neatebox enabled retailers/hotels/airports – a beacon is triggered registering their arrival – the relevant information is then sent to the on site customer service team who can then meet the needs of their visitor to the standard expected. This has the potential to hugely improve the customer experience and support the business in meeting their accessible commitments.
Pedestrian Neatebox (Trial Stage). Again using BLE and smart phones, this technology allows the user to 'press the button' of a pedestrian crossing from their phone. This innovation was created by Neatebox Founder Gavin who worked for Guide Dogs as a trainer for 18 years and realised that something as simple as crossing a road created a number of issues for users with impairments – for example, the pole was not where it should be, or was awkward to reach and other such issues. This technology can support increased mobility for those with impairments and also supports our ageing population allowing for ease in social and economic mobility. This product is currently installed at RBS Gogarburn, Lauriston Place (at the Eye Pavilion) and Holyrood Road by Scottish Parliament – Neatebox is running trials in summer 2016 and hopes to have certification later this year allowing them to expand nationally and potentially licence internationally.
Further Information