IET Teacher Building, Glasgow, 10:00am-2:00pm
THIS EVENT HAS BEEN POSTPONED. TO REGISTER YOUR  INTEREST FOR A RESCHEDULED EVENT, PLEASE EMAIL info@censis.org.uk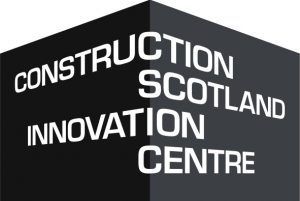 A collaboration between two Innovation Centres: CENSIS and the
Construction Scotland Innovation Centre (CSIC)
, with the
Offshore Renewables Institute (ORI)
, this workshop will to help those interested in pursuing collaborative R&D projects to accelerate the commercial development of sensor technologies in concrete for a range of end applications.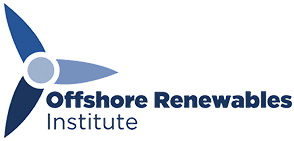 Aims & Objectives
Join us to discover industry-wide challenges relating to concrete civil structures, including condition monitoring and asset health from an end user and sensor systems perspective. Explore wireless connectivity solutions to enable remote monitoring.  Find out about state of the art research in the sector and discover opportunities for strategic intervention and support.
The event will:
Identify challenges – and potential solutions – applicable to a wide range of markets.
Identify actions through which CENSIS, CSIC and ORI can support them.
Build new consortia for collaborative project activity.
Offer plenty of time for networking to develop new supply chain relationships.
Challenges & Opportunities
The service life of reinforced concrete used in major infrastructure such as bridges, ports, airports, and in a wide variety of coastal and offshore structures

can be compromised by corrosion. This is caused by a number of factors, e.g., chemical or environmental attack and physical or mechanical damage.  Carbon dioxide and corrosive salts can penetrate the concrete cover and result in corrosion. These processes are, however, complex, non-linear and highly variable. This makes generalised predictions of future performance of assets difficult and NDT expensive.
Co

rrosion monitoring is essential to preserve the life of concrete structures, and early diagnosis is vital.  Until recently, visual inspections, often in remote and hard to reach locations, were the only way to check the health of a civil structure.
Now, using sensor systems technology, engineers can use remote monitoring to provide them with the information needed to undertake earlier planned maintenance or corrosion control measures before the cracks begin to show.
Potential challenge areas could be in:
Onshore and offshore civil structures – everything from oil platforms and wind farms, to embankments and bridges. All of these structures can be susceptible to corrosion or subsidence and monitoring and understanding these issues to prevent problems is essential.  There are also significant cost reduction opportunities from improved foundation design. The development of these will require improved understanding of current designs through better sensing and monitoring.
Road, rail and air transportation, including road surfaces, airport runways and railway lines.
Domestic and commercial properties.
Accessing and managing data from numerous, widely distributed sensors
Provisional Agenda
10:00 – Registration and Coffee
10:30 – Welcome and Aims
10:40 – Construction Industry Perspectives: end users/industry needs
11:10 – Sensor Systems Perspectives: technology developer solutions
11:40 – Coffee
12:10 – Research Perspectives: leading edge R&D developments
12:40 – Funding, Support & Collaboration (from CENSIS, CSIC and ORI)
13:10 – Closing remarks
13:15 – Lunch and networking
Who Should Attend
The event is free and is designed to bring together the whole supply chain. It is suitable for construction industry developers, offshore energy developers, commercial technology providers (OEMs and providers of networking, comms or data analysis solutions to support decision making) and academic researchers. It is open to those who have experience of applying technology in this sector and those who have not considered this sector before.
Benefits of Attending 
Challenge providers will get an overview of the potential for new systems that are wireless and easy to install or retrofit; delivering data to mobile device or app and providing advanced analytics to solve a wide range of technical issues including improved predictive monitoring, planned maintenance, minimise downtime, better incident management, workflow planning and health and safety.
Technology solution developers will get a feel for the challenges – and opportunities – in the construction sector worth £6Bn pa to the Scottish economy.
All delegates will understand the state of the art research being developed in Scottish HEIs and understand how this will eventually be rolled out to industry.