Alwyn Williams Building, Lilybank Gardens
University of Glasgow, G12 8QQ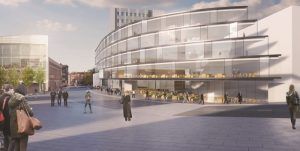 Over the next 10 years, the University of Glasgow will expand its campus footprint by over 25% – creating a new large scale urban quarter with the University at the heart of a revitalised west end – a project larger than the creation of the original campus in 1870.
The planned expansion provides significant opportunity to exploit the development programme as a test bed for research and teaching in the smart cities field – exploring aspects of urban innovation, city systems, big data, informatics, energy management and transport policy.
The Hackathon
Working in partnership with IBM, the University of Glasgow's School of Computing Science is organising a hackathon to explore ideas around the art of the possible for the future smart campus. Over two days, students, staff and industrialists will work together to explore new ideas, with mentoring, support and assistance from a number of organisations including IBM and CENSIS.
Agenda
Day 1: In the morning, you'll participate in a hands on workshop delivered by IBM on the benefits and opportunities associated with its Bluemix technology platform. After lunch, it's down to business choosing which part of the smart campus set up you'd like to explore and getting started on the development work. You'll probably be working in small, self-selecting teams with custom sensors, single-board computers and environmental data streams.
Day 2: Continuing with the development work in the morning, the afternoon of the second day will end with a review of ideas and a discussion about next steps.
Who Should Attend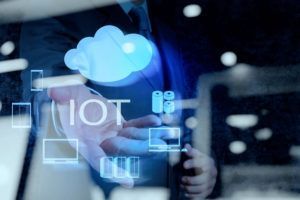 This event is suitable for academic staff, postdoc research staff and current PhD or MSc students of data or computer science, and people working in industry with an interest in smart cities and smart data. The event is not restricted to the University of Glasgow, and staff/students from other universities are very welcome to attend.
Hackathon places are limited, so please get in touch if you are interested in attending. There is no charge to take part.
Registration
If you'd like to attend, please email Dr Jeremy Singer at the School of Computing Science, providing a bit of information about yourself and why you'd be interested in taking part.