23 August 2016
3rd CENSIS Technology Summit, 6 Oct 2016
Technology & Innovation Centre, Glasgow G1 1RD
Demo Zone Exhibitors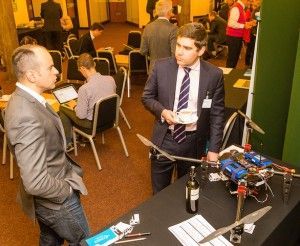 Joining us in this year's demonstration area will be companies and universities who bring products to their stand or have near to market technologies to showcase; each demonstrating how they fit in with the conference theme of 'Sensing in the Connected World. The engineering team from CENSIS will also be there to demonstrate their latest project work in the IoT space.
Click the links below to find out more about each company and what they will be showing on the day:
Applications are now closed for entry to the Demo Zone.
Further Information