31 August 2016
3rd CENSIS Technology Summit, 6 Oct 2016
Technology & Innovation Centre, Glasgow G1 1RD
Session 1: The Connected Self
Opening our Connected Self session will be Dr Richard Marshall, Managing Vice President for the App Design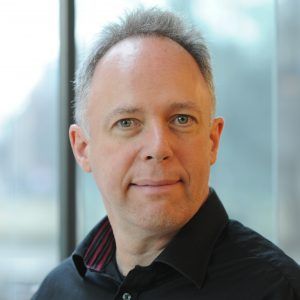 and Development Team at Gartner, the world's leading information technology research and advisory company.
Richard's work focuses on disruptive trends in app development, including mobile apps, evolving development techniques and technology, user experience, and new fundamentals.
Dr. Marshall holds a PhD in Computer Science from the University of Edinburgh. He has experience across a wide range of software industry skills, from coding to corporate governance. This includes all phases of product development from initial concept through implementation and on to sales, product management and marketing. He is an inventor of software technology and has lectured and written papers, articles and reports for many years.
Richard has held a variety of leadership roles, including CTO, VP of Engineering and CEO, and has had extensive success in raising capital from angel and institutional investors.
Tech Summit Presentation
Title:  "Making the Connected Self Work"
The connected self offers some incredible new opportunities for innovation, but with them come difficulties. On one side, how do you build software in an increasingly fragmented, diverse world of casually-connected things, on the other, how can you tell if you'll make money? A quick tour around the challenges and some possible solutions.