5 December 2016
Supporting Scotland's Future Leaders
A development programme for ambitious researchers and equivalent staff from Scottish SMEs and spin out companies, Scottish Crucible is designed to help people discover skills and attitudes likely to make their work more innovative.
Participants graduate with a greater understanding of how their work can benefit society and how thinking creatively can really make a difference to their work and their career. Competition is high for the 30 annual places.
How it works
Comprising three intensive two-day residential events running in spring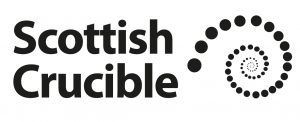 and summer 2017, and facilitated by guest speakers, the workshops include seminars, skills session, tours and discussions. The aim is to help participants develop skills, knowledge and connections to place their work in a wider context and enhance innovation capacity.
What's more, the whole programme is free to attend. Thanks to generous sponsorship residential costs, training sessions and travelling expenses are all covered.
Who can apply?
While Scottish Crucible mostly attracts academic researchers with potential to become Scotland's research leaders of the future, it is also open to people with an equivalent experience and outlook in SMEs and spin out companies.
Next steps
If you are interested in applying, please view the flyer or visit the Scottish Crucible website to find out more and download your application form.
The closing date is 31 January 2017.