Glasgow Royal Concert Hall (New Auditorium)
2 Sauchiehall Street, Glasgow  G2 3NY
9.00am – 5.00pm (followed by drinks reception)
For our fourth annual summit, CENSIS explores innovation, transformation and value creation in sensor and imaging systems, and in particular new business models that are driving economic, social and environmental changes. Join us for a day of exhibition, discussion, networking and presentations to:
Hear from challenge providers.
Listen to use cases and business case for new sensor-based models for economic growth.
Get a picture of state-of-the-art research in the area and the 'art of the possible'.
Understand how businesses are delivering sensor and imaging solutions in this space.
Speakers
Presentations on the day will come from:
Frank Frederiksen, Senior Director, Head of Corporate Strategy, u-blox
Alan Norbury, Industrial CTO, Siemens UK
Quadrio Alves, VP and Global Future Cities Leader, CGI
Prof Angus Watson, Director of Research and Innovation, NHS Highland
Prof Bill Buchanan, Professor of Computing, Head of Centre for Distributed Computing, Networks and Security, Head of The Cyber Academy, Edinburgh Napier University
Dr Pablo Casaseca, University of the West of Scotland
Andrew Parmley, Head of Algorithms and Processing, Thales UK
Prof Muffy Calder OBE, VP and Principal of the College of Science and Engineering, University of Glasgow
Ian Bain, Managing Director, Sensor-Works
John Ashley, Technical Services Manager, Fuel Link Systems
We're also delighted to confirm that our Chair on the day will be Ken Macdonald, BBC Scotland's Science Correspondent. Additionally, Prof Mike McShane of Texas A&M University and President of the IEEE Sensors Council, will make the opening remarks.
Exhibitors
Sharing the day with us will be our fabulous exhibitors from industry and academia, showcasing new technologies and near to market research.
If you are interested in applying for an exhibition slot on the day, please download the application form and return it to us.
Here's what some of our exhibitors from last year's Tech Summit said:
Analog Devices – "Thanks again for organising such a great event, sifting through our leads this morning and I'm still surprised how much activity there is locally which we hadn't been aware of until yesterday."
Mothive – "Thank you so much for having us yesterday – the tech summit was fantastic! We connected with a lot of people and hopefully that will result in new partnerships and business. We've just tweeted the article and we really appreciate the exposure!"
Neatebox – "It's always hard to know what opportunities events such as this will throw up but having had so much positive interest in our work throughout the day I feel it was certainly time well spent."
Who should attend
The Summit is free to attend and will be of interest to:
Companies and organisations of any size involved in sensor and imaging systems, covering all elements of the sensor systems stack.
Companies or organisations that may need to use, or are interested in accessing, sensor and imaging systems technologies to improve or grow their business.
Academic researchers, doctoral students and knowledge exchange/business development staff working in universities. The Tech Summit is not aimed at university undergraduates.
IEEE Sensors 2017

This year our Summit follows on from IEEE Sensors 2017, a major worldwide conference coming to Glasgow for first time 29 October – 1 November and welcoming hundreds of sensor and sensor systems practitioners from across the globe. CENSIS invites IEEE Sensors delegates to attend the Technology Summit to find out more about the sensor and imaging systems landscape in Scotland.
Sponsors and Sponsorship opportunities
We are delighted to confirm our first Technology Summit sponsors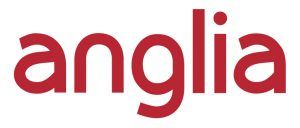 Anglia, a leading independent distributor of components.
Boston Networks, leading suppliers in the design and deployment of fixed and wireless networks.
If your company is interested, have a look at our sponsorship opportunities.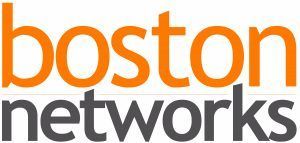 Exhibition Space
We have spaces available in our demonstration zone, designed for companies or university research groups with products, services or near to market technologies to showcase that fit with this year's theme.
If you are interested in exhibiting in the Demo Zone, you can find more information and application forms here.
We look forward to seeing you.
Read about last year's 3rd Technology Summit and Conference 2016.
Register for the 4th Technology Summit and Conference 2017.