29 March 2017 | Mark Begbie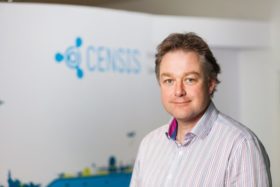 By Dr Mark Begbie, Business Development Director, CENSIS
The industrial revolution is often thought of as a force for change in the business world. It transformed the way goods were made; how people worked and were remunerated; as well as the entire structure of the UK economy. But its effects were much wider still: the first wave of industrialisation changed society, paving the way for the modern world we live in today.
We've reached that point again in our history: on the cusp of another industrial revolution. While the second focussed on mass-production of goods and the third brought computing into many businesses, the fourth is an altogether different prospect: connecting devices and developing cyber-physical systems.
While the wave of change it will precipitate hasn't quite hit us yet, the first few crests are being lapped ashore in Scotland, a country that played a central role in the story of the first industrial revolution.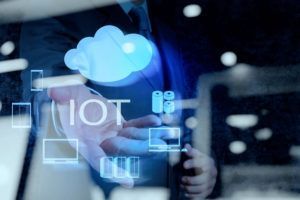 Over the course of the past year, several consortiums have been rolling out Internet of Things (IoT) networks across Scotland, including: Stream Technologies; Boston Networks; and CENSIS, the Scottish Innovation Centre for Sensor and Imaging Systems. Located in Glasgow, Inverness, Orkney, Aberdeen, and Renfrewshire, these IT infrastructures are quietly laying the groundwork for the services and products that could soon change how businesses, societies, and individuals work once again.
Although the networks are all at various stages of development, trials are well underway across the country. Glasgow's is the most advanced in the UK, incorporating geo-location capabilities in its Low Power Wide Area Networking (LoRaWAN™), also known as a LoRa™ network. Installed in Scotland's largest city in July 2016, LoRa™ can be used by devices with a battery life of five to ten years and offers a range of three kilometres, or more, in urban environments.
In practice, determining geo-location makes a huge difference to the business impact of the sensors, devices, and machines you can connect – demonstrated by what is already being done in Glasgow. While many different services are being tested here, it will eventually be employable in conurbations around the country, and beyond.
At the University of Glasgow, LoRa™ is being used as an integral part of its new smart campus. Data picked up by sensors and transmitted over the network will monitor when rooms are empty or in use, temperature conditions, humidity, and carbon dioxide levels. Being able to track these factors will allow estates services to adjust room comfort levels in a bid to boost productivity, save on energy used for lights, and make better use of all of their facilities. A similar trial is also underway at the University of Edinburgh to identify any issues at some of its older buildings.
In the north of Scotland, Inverness's IoT network was set up with 10 devices at the An Lòchran building, jointly owned by Highlands and Islands Enterprise, the University of the Highlands and Islands, and Scotland's Rural College. Like Glasgow, it is monitoring a range of data – including temperature, humidity, CO2 emissions, noise, and light – helping its owners and occupants make better decisions about how they manage the building, through data visualisation and analytics.
This network will go even further, though. Set up late last summer, it will be able to test the use of LoRa in a more rural environment, opening up a range of possibilities across a variety of sectors. To name a few of its potential applications, local farms could monitor and share data about soil temperatures and Inverness's burgeoning life sciences companies could connect different facilities.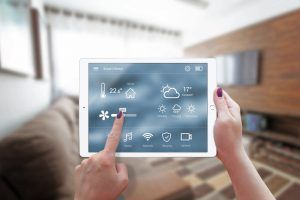 Its effect on housing and health could be transformative too, demonstrated ably by a project in Renfrewshire. Scottish SME, IoPT Assets, is working with the local council to identify any potential health issues for residents in social housing arising from damp, by monitoring humidity levels at hundreds of homes. Not only could it benefit the occupants' health, but prevent damage to the properties too.
There are a host of other tests underway. In waste management, for example, we're exploring the impact of monitoring which public bins are full across Glasgow, where exactly they are in the city, and when they need emptied. The result could be much more efficient services and cleaner streets.
Another application is tracking the location of important assets. The owner, whether local government or a private contractor delivering a public service, may have a particularly valuable item they need to locate, or want to know whether a piece of equipment is at the depot or in use. Developing services in this area could cut risk, improve planning, and make service delivery more efficient.
Between a plethora of environmental monitors, pollution sensors, and social care devices designed to support independent living, there are plenty more test applications underway across Scotland. Keeping these IoT networks as open and accessible for all purposes is absolutely essential to getting as much as possible from the network, backed up by the ability to scale to full commercial development.
All of these cases demonstrate the huge potential there is for companies to monetise the IoT, while making a positive impact on society. Where there are savings to be made, there are also business prospects. Scotland is riding the wave of opportunity presented by the next industrial revolution, and businesses across the country should look at what's happening. It could help them identify how they too can take advantage of the unstoppable wave of change.
Written March 2017
Further Information