19 April 2017 | Censis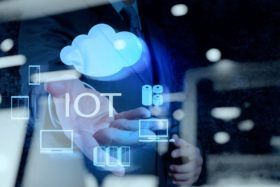 Participate in the IoT/WT Innovation World Cup
Benefit from unique networking opportunities and business development activities to accelerate your business by positioning yourself as an IoT Innovation leader.
From industry 4.0 to the connected kitchen and security solutions, the Internet of Things continues to expand into every aspect of our lives leaving forward-thinking techpreneurs room for innovating and developing new breakthrough ideas. Once imagined, how can they bring their solutions to the market?

This is where the Innovation World Cup steps in. With over 13 years of running successful competitions, the Innovation World Cup Series is the world's leading open innovation competition in the areas of IoT and wearables. In addition, the Innovation World Cup Series builds bridges between large technology companies, young businesses, start-ups and entrepreneurs to accelerate their business.
"Our goal is to connect techpreneurs with the potency of leading industry partners to form powerful alliances capable of transforming budding ideas into global giants." says Dr. Sonja Sulzmaier, Managing Partner of Navispace AG, organiser of the world competition "Since its first launch, thousands of contestants have taken part in the Innovation World Cup and for many of them, like Mio Global, Sigfox and Recon Instruments just to mention a few, that is the reason their innovation is visible to those who make a difference."
The search for the world's best IoT and Wearable Tech solutions continues this year with the IoT/WT Innovation World Cup 2017/18.  You can also download the IOT WT IWC_ParticipantBrochure
Revolutionary IoT and wearable solutions are welcomed in seven different categories (Home, City, Lifestyle, Industrial, Transportation, Healthcare, Retail), and five special prizes sponsored by STMicroelectronics, LoRa Alliance, EBV Elektronik, Gemalto, BSH, and AIQ Smart Clothing.
Participation is free of charge and gives developers, start-ups and researchers the chance to win prizes worth more than $500,000 including free development kits or free co-working spaces.

All solutions will be evaluated by an international panel of experts on criteria including degree of innovation, business potential and go-to-market approach.
Submit your solution at innovationworldcup.com/iot-wt
Closing date 18th November, 2017.
CENSIS IS AN INNOVATION WORLD CUP SERIES PARTNER