22 September 2017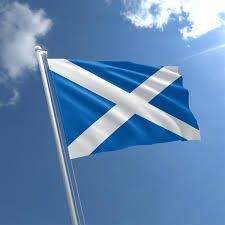 Scotland: a nation with ambition
Scotland: a nation with ambition, published earlier this month, lays out the Scottish Government's programme of action for 2017-18.
The government's economic ambition to build a modern, dynamic, open economy recognises the need to innovate, stay ahead of the competition and create jobs. We were pleased to see CENSIS mentioned on page 45, acknowledging us as an organisation that "supports Scottish businesses to develop their ideas and secure commercial opportunities by forging partnerships with universities and economic development agencies".
The Internet of Things and IoT networks are a key building blocks for industrial digitalisation and, also on page 45, the Programme notes the Scottish Government's commitment to "invest in a new and more supportive wireless sensor network. This national resource will transform the potential for businesses to explore sensor and imaging applications, to pilot their ideas and then launch proven, sustainable products and services into the global market."
The Scottish Government's Digital Strategy for Scotland, published in March 2017, notes its ambition to "develop a national LoRa-wide area network that supports Machine-to-Machine networking and puts Scotland at the cutting edge of the Internet of Things, while supporting our businesses to innovate and take full advantage of the economic opportunities offered by IOT." See page 22 of the document for more information.
CENSIS, with its industry partners, has begun paving the way in this space, delivering Scotland's first LoRaWAN™ network in Glasgow in summer 2016, now extended to several other locations include Inverness, Renfrew and Orkney.