6 October 2017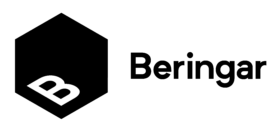 Beringar, makers of state-of-the-art built environment sensors designed to help the NHS manage and enhance the productivity of its assets, has won the latest IoTUK Boost award, hosted by Cambridge Wireless.
Beringar is also one of seven companies being supported by CENSIS through its IoT Explorer programme, offering a package of co-ordinated growth support over several months to help them accelerate an IoT product or service into the market.
Founded in 2016, Beringar has – with support from CENSIS – developed IoT sensor and edge computing solutions that deliver real time data on the utilisation of spaces and moveable equipment.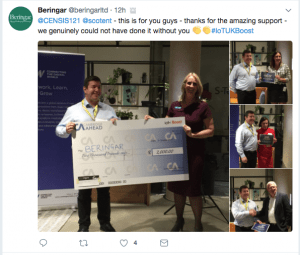 In a message on  Twitter, CEO Mark Sorsa-Leslie, thanked CENSIS for its support saying: "this is for you guys – thanks for the amazing support – we genuinely could not have done this without you".
IoTUK Boost is funded by through IoTUK and the Digital Catapult, underlining the importance of
IoT for the UK's digital economy. The 2017 IoTUK Boost offered support to SMEs looking to use LPWAN to develop and prototype an IoT product or service.
The programme's final, held on 5 October, saw Beringar pitch against several other companies to win over the judging panel. The company wins £2000 plus a year's membership of Cambridge Wireless and the LoRa Alliance, and one year's incubation from Barclays Eagle Labs in Cambridge. They have also been invited to attend the Innovate UK 2017  show on 8-9 November  as an exhibitor.
Mark-Sorsa Leslie will be speaking at the CENSIS Tech Summit, 2 November, Glasgow, to tell his story and talk about the support he's received from CENSIS in helping to get the company to this stage in its journey. Places are still available for the Summit; register to join us.