6 November 2017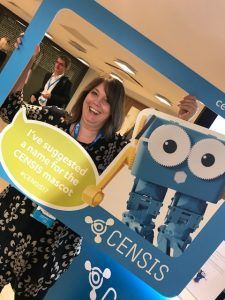 Name the Mascot competition
Thanks to everyone who submitted an entry to the 'name the mascot' competition we held at our 4th annual conference, the Technology Summit, on 2 November at Glasgow Royal Concert Hall.
We had great fun reading your entries which included some priceless suggestions but the one that really got the attention of our CEO was:
The CENSIS Digital Robot Intelligent Collaborator … or CEDRIC for short.
Congratulations to Laurie Costello of Creid 7 for suggesting the winning entry; your prize will be winging its way to you shortly.
Thanks again for your suggestions. We hope you enjoyed the Tech Summit and look forward to welcoming you back next year.