1 December 2017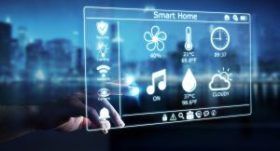 Our Business Development Director, Mark Begbie, has written about a new generation of property technology companies – or proptech as they're coming to be known – emerging across Scotland.
One by one, their technologies will change commercial property for the better, whether it's how much office space a business leases, how a clinic manages its rooms, or enabling automated control of buildings.
Read about how these technologies are improving not only productivity, but also changing and shaping the ways in which buildings and equipment are being used, particularly for organisations with large estates such as the NHS.
Read the article, published in Future Scot on 1 December (printed in The Times on 30 November 2017).
Visit our projects page to read more about the projects mentioned in the article.
Follow Mark on Twitter.