Inovo Building, George Street, Glasgow G1 1RD
09:30 – 16:00
CENSIS IoT Centre Technology Seminar Series
Please register your interest and apply to join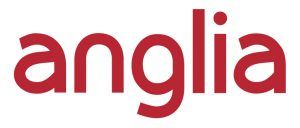 CENSIS, Renesas and Anglia for a free, interactive design workshop; part of a series of seminars brought to you by the CENSIS IoT Centre. If you are a design consultant, design engineer or technical manager looking to reduce your design times, then this is the workshop for you.
Background
The IoT Centre at CENSIS helps companies overcome many of the challenges they face in product development and allow them to fast-track the development of IoT products and services. In addition to a demonstration area and project development space, we offer regular technology seminars with high profile vendors to provide advice and guidance on how best to use their products to generate greater business efficiencies.
Aims and Objectives
The workshop will explain how to develop a complex cloud based application based on the Renesas Synergy™ platform using MQTT, TCP/IP, DHCP server, RTOS and peripheral drivers.
Hands on sessions will follow to gradually develop an embedded application utilising timers, ADCs, DACs, interrupts, RTOS and protocol stacks.
About Renesas Synergy™
The Re

nesas Synergy™ Platform is a complete and qualified platform that accelerates embedded development – by providing access to systems and libraries, it can significantly reduce design times – inspiring innovation and enabling differentiation.
– Fully integrated software tested to commercial standards
– Scalable family of microcontrollers
– Unified development tools and kits
Who Should Attend?
This work would be idea for design consultants, design engineers, technical managers or solution architects; keeping them up-to-date with the latest technical developments around connected devices and IoT. Regrettably the workshop is not suitable for current undergraduates or new graduates/students.
 Agenda
09:00   Welcome
09:30   Introduction to the Renesas Synergy™ Platform
10:30   Demonstration of MQTT Cloud project development
11:30    Hands-on project development
12:30    Lunch
13:30    Hands-on project development (cont'd)
15:30    Renesas Synergy™ Power solutions by Intersil
16:00    Close
Required Kit
Just bring your own WiFi enabled laptop; instructions on how to pre-install Renesas software will be sent out before the event.
Register your Interest
Places for this event are limited to a maximum of 12 delegates, and demand is likely to be high. To register your interest email us with:
Your name, job title and organisation
A couple of lines about why you are interested in this workshop.
Because of the limited number of places, we'll have to give priority to engineers with experience or a proven interest in this area.
This is joint event delivered by CENSIS, Renesas and Anglia, and application information may be shared with all three organisations.