20 December 2017 | Steven Revill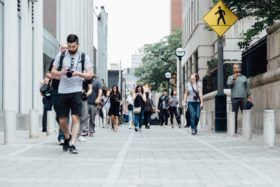 UrbanTide Co-Founder and CEO, Steven Revill, talks to CENSIS about the vital importance of data sharing.
The vast global network of 8.4Bn Internet of Things (IoT) devices include those tracking people, creating an Internet of People (IoP). Communities and companies are increasingly using IoT and IoP data to enhance public security and resilience, allocate resources based on real-time evidence and turn operational data into valuable information, knowledge and insight. To realise this vision it is important that the data is being made available, up-to-date and importantly easily reusable for a wide range of users, whatever their technical competency.
The Challenges
Different user groups have different needs.  Especially when people's data or commercially sensitive data is involved, it is important to share the data fairly and meet these differing needs.
Businesses may wish to sell data for further benefit beyond their own means.  The citizen may wish to do the same but has a right to privacy rightly improved by the General Data Protection Regulations (GDPR) 2018.
In a real-time context, data sets may be large and difficult to handle and it may be that it is only necessary or desirable to share parts of the data set.
And although data is normally collected for a single purpose, considering its further use may yield additional social and economic benefits if we get the data to the right people.
So how do we solve this and make it happen?
We need to make data sharing part of the process, and to be able to control it with different user groups and permissions as the Open Data Institute are increasingly telling us (See ODI Data Spectrum image below). To do this effectively it is about understanding the demand for data to be re-used and complying with leading standards such as BSI PAS 182 & 183 so that re-use is easy.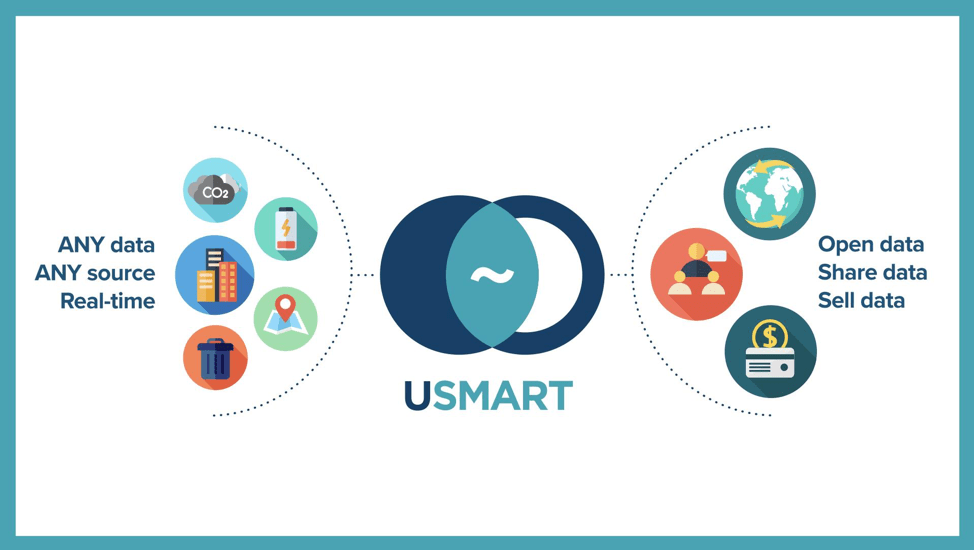 At UrbanTide, we have developed our USMART platform to manage data sharing making it available publicly or shared with partners and/ or through a paywall.
And increasingly we have found that demand comes for our real-time data sharing functionality, analytics and visualisations. For example, UrbanTide's project working with Coastline Housing Association shows the benefits of taking real-time data from various housing sensors and sharing them with partners to allow new intelligence to be created to improve the lives of the resident community.  Where as Cycling Scotland have been particularly interested in being able to quickly visualise the real-time cycle count data they collect to make it understandable.
Who truly wins from doing this properly?
Potentially, everyone, all actors in the data value chain.  IoT companies can focus on the core business of building and deploying sensors.  Innovators on using the data for analytics and visualisations.  Whilst revenue can be made through sharing and monetisation.  And of course, ultimately the community from the new intelligence and better services.
It can be a true win win!
I particularly enjoy my Co-Founder Simon Tricker's view recognising the challenge:
 "Understanding and sharing data is a key challenge for 21st century organisations and citizens, as the amount of data grows exponentially and our time to find and access the correct information diminishes."
It shows the need to do data sharing properly and that the pressure to do this is increasing the more data that is collected.  Food for thought when the figure of 8.4Bn connected devices today is set to increase nearly threefold to 20.4Bn in 2020.
About the author:  Steven Revill is UrbanTide Co-Founder and CEO.  With a background in intelligent transport, he has been working on the development of real-time data management systems for 10 years.  "I have witnessed the evolution of IoT, expanding from the siloed systems of data management I started working on, to the cloud based big data ecosystems we see today."