16 January 2018 | Key FM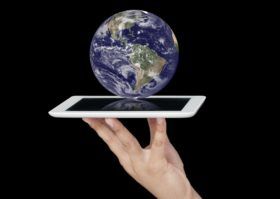 KEY Facilities Management attended the 4th CENSIS Tech Summit and described their experience from the perspective of the Facilities Management (FM) community.
SUMMARY
Our main takeaways:
The 4th Industrial Revolution has arrived!
There are market gaps ideally suited to FM
The Future of FM: broker between the real and digital workplace.
Our key learnings:
The digitisation of the workplace kicked off in earnest in 2017
There are two market gaps open to the FM Community: solutions integration and big data analysis.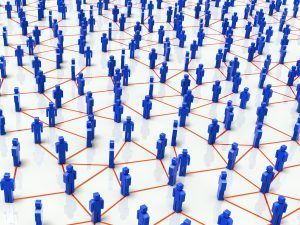 The 4th Industrial Revolution has arrived!
The conference's overarching message came across loud and clear.  2017 saw the world enter a phase of digital evolution as significant and as disruptive for business as the launch of the Internet.
In his presentation, Frank Frederiksen, Head of Corporate Strategy at U-Blox, outlined the enabling dynamics. These included:
Falling CAPEX, due to the growing affordability of the hardware and ease of configuration
Single digit-per-device OPEX costs, attributable to cheaper connectivity and storage.
Minimum need for maintenance and replacement due to improvements in device quality and power consumption.
A burgeoning "immediate and long-term demand" for the promise of digitisation.
Frederiksen noted that the growth of the Internet-of-Things (IoT) was currently around half of early forecasts (such as IBM's of 1 trillion devices online by 2025).  However, he cited revised projections based on current adoption data which were still jaw-dropping.
For example:
Ericsson estimate next year the Internet-of-Things (IoT) will overtake mobile phones for numbers of connections.
In 2021, they predict 2.5 billion devices will go live: that's 285,000 every hour of every day!
By then an International Data Centre study suggests the digital universe will have storage requirements exceeding 44 zettabytes (1 zettabye = 1 trillion gigabytes). For scale comparison, in 2009 the entire World Wide Web was estimated to contain around half a zettabyte.
In Frederiksen's words:
"We're at a crossroads.  It's no longer a question of technology, but of business models and applications"
There are market gaps ideally suited to FM
Regarding "business models and application", the conference highlighted two significant gaps of relevance to the FM Community:
(i) The need to integrate and digitalise the value chain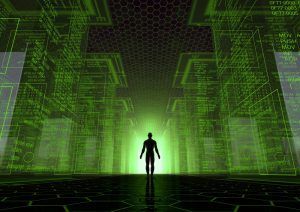 Speaker lan Norbury, Industrial CTO of Siemens UK, described a digitisation space which is currently "fragmented and complex".  Customers are faced with a bewildering array of technologies, including smart and Cloud technologies, site virtualisation, virtual and augmented reality, machine learning and artificial intelligence, robotics, 3D printing and more.
This highlighted the need for parties capable of orchestrating cohesive solutions which address the major business drivers of our time, particularly marginal gains in productivity, or energy and resource efficiency.  Such parties would require hybrid skills combining understanding of the real and virtual environment, and of effective partnership and project management.
All familiar territory to the Facilities Management Community!.
Norbury also spoke of how real-world drivers are causing the emergence of solutions integrators.  For example, his team is working on a project which is a response to increasing market demand for personalised products and 'just in time' supply chain efficiencies.  This entails the virtualisation of the production line and its radical re-orientation around the concept that the raw material 'knows', and issues instructions on, what should be done with it at each stage from source to customer.  Addressing this challenge is requiring a solution which leverages most, if not all, of the current IoT toolkit.
Another example was a CENSIS supported project with Beringar.  Here, the need to understand the productivity of space and assets in NHS buildings had driven the development of an innovative new smart device, which assimilates a variety of existing technologies including intelligent visual analysis, environmental sensors, Bluetooth and the Cloud.
(ii) The transformation of raw data into useful information
"Data is the new oil…but if unrefined it cannot really be used" (Humby, 2006)
Frederiksen spoke of the new trend of giving away low-cost hardware on the assumption that data collected will soon be monetisable.  Termed "dumping", he viewed this as "a paradigm shift which was not viable 10 years ago" and another indication that falling costs are facilitating a sea change in IoT adoption.  Dumping also highlighted that Humby's challenge still stands to a large extent, while putting further pressure on the market to resolve it.
As with value chain integration, the catalyst for successful big data 'refining' will be immediate or ongoing business drivers.  Only here it is where solutions require analysis of multiple complex data streams.
When it comes to operational performance, these drivers and data streams are bread and butter to the FM Community.  Thus, armed by workplace technologies and real-time big data, we are best positioned to articulate those questions and analyses which produce the answers our clients need to power their businesses forward.
The Future of FM: broker between the real and digital workplace
In conclusions, KEY's learnings from the CENSIS Tech Summit were:
The digitisation of the workplace kicked off in earnest in 2017
There are two market gaps open to the FM Community: solutions integration and big data analysis.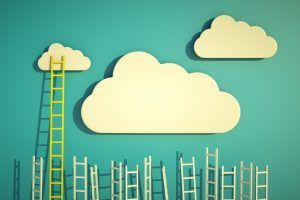 Capitalising on this opportunity requires us to move up the value chain and develop our hybrid skills now, taking ownership of the new territory, its strategic potential and new revenue streams.  This future sees FM become the broker between real world and its digital twin.
While our management tools may change radically, our role would remain essentially the same: optimising performance.  Furthermore, IoT could afford levels of control, visibility, flexibility and service quality such as we have only dreamed of, and enable us to manage operations on a scale hitherto unimagined.
Such possibilities were illustrated by Quadrio Alves, Future Cities Lead, at CGI Group, in his presentation on the potential of enablement platforms to digitize city management, bringing value to the everyday lives of all its citizens.
If we do not seize the opportunity, then someone else will.  It's now or never!  The alternative future, at best, would leave FM with a much reduced arena of operations and influence.
Other links: