6:00-9:00pm
The IoT Glasgow Meetups aim to crystallise entrepreneurial activity in the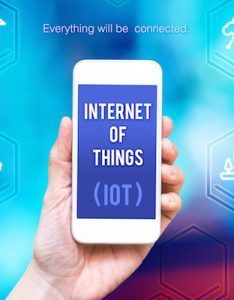 area of internet enabled communications – often called M2M, sometimes IoT and sometimes remote sensing – but generally relating to gathering data, transmitting it into the cloud and doing stuff with it.
It is an informal evening of presentations, discussions and networking – fuelled with free pizza and beer – to help connect people and enlighten us all to new trends, technologies, partnerships and opportunities.
Sponsors of the IoT Glasgow Meetup are CENSIS, Stream Technologies and the venue, Tontine.
Agenda
6:00 Networking drinks and pizza
6:35 Welcome – Stephen Milne CENSIS
6:40 Replicade – Alastair Carty
IoT sensor hardware platforms – Presentation and Q&A
7:00 ScotSAT – Steve McCabe
Global Satellite Communications is about to take a massive leap forward with LEO and Scot Sat will be there driving the technology and services – Presentation and Q&A
7:15 Global Surface Intelligence – Gavin Tweedie
GSI is a Glasgow based company providing specialist earth observation analytics on crops, forestry & infrastructure using machine learning to measure the environment in new and innovative ways. Presentation and Q&A
7:30 Craft Prospect – Steve Greenland
The ongoing activities and partnering opportunities with Craft Prospect, a company working on a number of future enabling technologies and mission applications including onboard data processing and secure telecommunication networks – Presentation and Q&A
7:45 Wrap up and thank you – Stephen Milne CENSIS
7:45 – 9:00 Drinks and networking
Speak at the Meet
Are you interested in speaking at one of the IoT Meetups?
Presentation slots range from five-minute 'lightning talk' opportunities to promote your company, product, interests or challenges in and around the IoT and M2M space; through to longer presentations of 20 minutes or more for wider thought leadership pieces on IoT topics and technologies.
Anyone interested in securing a spot should contact Stephen Milne, CENSIS Business Development Manager or call 0141 330 3876 for an informal chat.
Register
Join the IoT Glasgow Meetup to find out more. Once you join, you can see who else is attending each event.