5 February 2018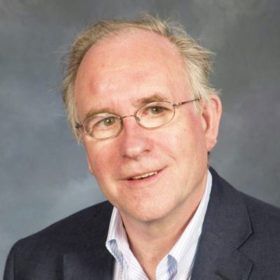 Bob Downes, Chair of CENSIS, has been appointed as the first Ofcom board member for Scotland. His appointment is a further step in ensuring Ofcom's board has voices representing consumers and citizens from across the UK.
The news was confirmed by Fergus Ewing, the Scottish Cabinet Secretary for the Rural Economy and Connectivity and a member of the Scottish Parliament, following a consultation with the UK Secretary of State for Digital, Culture, Media and Sport.
Bob Downes said "I am pleased to have the opportunity to take on this new role at an important time for Ofcom. The communications sector provides essential services to everyone across Scotland and the wider UK – including to our most rural and remote areas – and is critical to the future success of the economy".
Bob enters the role with several years' experience on executive boards. In addition to his role at CENSIS, Bob is also Chair of , the Scottish Environment Protection Agency, a trustee of the Mackintosh Campus Renewal Appeal for Glasgow School of Art, and an advisor to a number of small technology businesses. Prior to this, Bob held senior roles with BT Group, Scottish Enterprise and the Conran-Roche Group in London.