A two part-workshop from AMROCCS – delivered by Argenta Europ Ltd.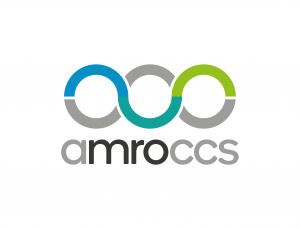 Part 1: 23 March 2018, Part 2: 29 March 2018
09:00 – 15:30
CENSIS, Inovo Building, 121 George Street, Glasgow G1 1RD
Background
High quality maintenance, repair and overhaul (MRO) is vital to ensure aircraft continue to fly safely.  While the design and manufacture of aircraft is increasingly embracing the digital world, MRO operations remain largely paper-based.
AMROCCS (Aircraft Maintenance Repair & Overhaul Configuration Capture System) is a collaborative R&D project part-funded by the UK Aerospace Technology Institute, which explores how digital transformation of MRO could make aviation safer, more efficient, and more able to respond effectively to the technical and human challenges of the future.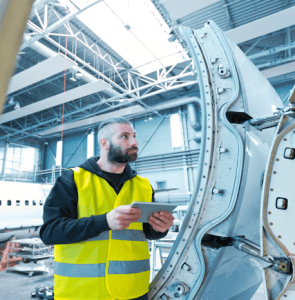 The project integrates a range of visualisation and data-capture technologies to record changes in an aircraft in a digital model linked to workflow instructions via hand-held and wearable computing with AR/VR capabilities. Imagine a scenario where a technician wearing a headset can 'see' repairs needed, diagnose faults, consult on-line experts, and receive work instructions, while records are updated seamlessly.
The benefits of digital MRO could include:
Reduced aircraft-on-ground time
Optimised 'spanner time' with tools and materials available in advance
Improved safety
Process improvement
Improved record keeping and data sharing
AMROCCS Workshops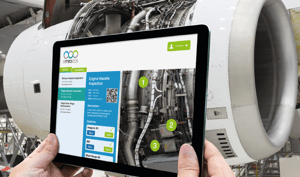 The AMROCCS project has already built a technology demonstrator around key use-cases. As the project moves into the commercialisation phase additional opportunities for innovation and new use-cases for the AMROCCS system are sought.
The project aims to build collaborations in a wider network of aerospace and non-aerospace companies – the AMROCCS Open Innovation Ecosystem – and applications are now open to participate in two AMROCCS workshops to explore this opportunity.
These are hands-on, interactive events lead by members of the AMROCCS consortium and using techniques aimed at developing collaborative behaviours and attitudes.
Aims and Objectives
The two workshops will provide participant companies with a number of 'takeaways':
knowledge of how digital technologies enable a step-change in the efficiency and effectiveness of civil aviation MRO
experience of building SME-led collaborations around some opportunities for open innovation
understand the benefits to be gained from an 'open innovation ecosystem' model'
experience of using collaboration tools to use in their own innovation efforts.
Outline Agenda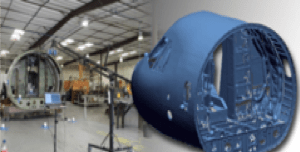 Preparation: Some background reading to help delegates create of a poster outlining one application of their company's technologies and capabilities to the AMROCCS 'offer'.
Workshop 1:
Building on posters to introduce participants, and using interactive techniques to build collaborative behaviours in a search for 'opportunities for innovation'
By the close of the workshop, a small number of teams will have formed around potentially high-impact opportunities for innovation
Follow-up:  teams share and develop their thinking around the nature of the 'offer' which could develop from their chosen opportunity for innovation.
Workshop 2:
Using interactive techniques to explore business models and provide oversight of networking within an ecosystem for new product development
Follow-up: teams continue network-based development to the point where the 'match to market' allows a go/no go decision to be made.
Who should attend
The workshops are aimed at:
SMEs and start-ups with established capabilities in a range of digital technologies such as sensing, visualisation or measurement, but not necessarily operating in aerospace markets, who want to explore how collaboration with others can help develop their business.
Larger companies (perhaps already operating in aerospace markets) who wish to explore how to benefit from the inventiveness and agility of smaller companies within an 'ecosystem model'.
Participants who bring a mix of technical and business development experience and/or an inventive mind will contribute most to the workshops (and therefore take back the most to their companies).
Further Information
For further information, and to apply, please contact: Alan Drummond, Argenta Europ Limited (a member of the AMROCCS consortium). Tel: 07502 402 524 or email: alan@argenta-europ.com