27 March 2018 | Censis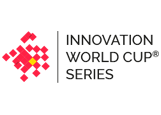 Innovation World Cup® Series announces that the 18/19 competition is now open and takes a look back at 17/18.
The look out for innovative Internet of Things (IoT) and Wearable Technologies (WT) solutions has begun together with our partner Innovation World Cup® Series! The world's leading competition in the area of IoT is now welcoming techpreneurs from all over the world to submit their disruptive solutions in the following categories:  Home | City | Lifestyle | Industrial | Agriculture | Transport | Healthcare | Retail.
Winners will get an exclusive opportunity to build valuable networks, boost their development, win prizes worth more than $500,000 including a cash prize of €10,000 and make their innovation visible to the world! STMicroelectronics, LoRa Alliance™, EBV Elektronik, Gemalto, AIQ Smart Clothing, Cicor and VARTA Microbattery are also on board and excited to see who has the disruptive potential to raise above others! Free software development kits and exclusive special prizes help the contestants to thrive their solution's development further and advance the go-to-market approach.
Taking part in the competition is free and registration is open NOW, so don't wait up!
More information: innovationworldcup.com/iot-wt
A full list of the benefits of taking part is published here. You can apply for free development kits offered by our partners STMicroelectronics, EBV Elektronik, Gemalto and many more, and compete in the special prizes.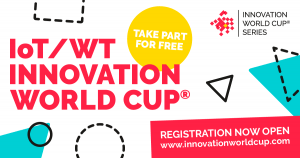 Looking back at 2017/18
What a remarkable year to look back for the Innovation World Cup® Series. After launching their IOT/WT Innovation World Cup®, the world's leading competition in the area of IoT and wearables, they paved the way to the future of IoT through events, engaging with leading tech partners and reaching to a diverse set of budding techpreneurs.
The IOT/WT Innovation World Cup® 2017/18 had over 940 participants, who had the chance to boost their solutions into the market with the support of many powerful IoT corporates. You can see a full list of winners and read their stories here.
The Innovation World Cup® attracted 940 participants, spanned across many categories and special challenges. The finalists had the privilege to present their solutions in the Pitch & Award Ceremonies in Munich and Barcelona to potential partners and other members of the IoT ecosystem, and of course the opportunity to become the most Innovative IoT or Wearable Solution for 2017/18!
There were many interesting IoT solutions from different parts of the world. Solutions from the UK that made it to the finals were – TipCrop Oasis by Tip Crop, reducing the dependency on natural environmental conditions to grow microgreens and Smart-Cot® by Nachshon designed to reduce risk factors in infants under 1.
The Innovation World Cup® Series was a part of many other events and conferences including IOTHINGS Milan; InfoShare in Gdańsk, Poland; Health DemoDate in Oulu, Finland and the Innovative City Conference in Nice, France
The key goal of being a part of events from different ecosystems such as healthcare, smart city, lifestyle etc. is to add value to Innovation World Cup® Series by bringing together all the ecosystems under one roof. The year-round journey enables the members of the ecosystems to meet each other, exchange right dialogs and pursue their goals cohesively.
Going forward, the Innovation World Cup® Series has an exciting year ahead, with many new additions to the calendar and exploring new areas.  The next IOT/WT Innovation World Cup® is promising to be even bigger than the last one!
Learn more about the 10th IOT/WT Innovation World Cup® here and register now!
Applications now open.  Closing date 2 October, 2018. 
Participation is free of charge.
If you have questions, please contact s.suikkanen@navispace.de