9 May 2018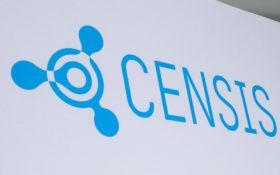 Two new board members have joined CENSIS, the Innovation Centre for Sensor and Imaging Systems.
The new members are Genoffir Macleod, VP and General Counsel of Thermo Fisher, and Prof Steve McLaughlin, Head of School, Engineering and Physical Sciences, at Heriot-Watt University.
They bring wide experience in commercial innovation, industry and academia, and broaden the mix of skills and expertise on the board of CENSIS as it prepares for its next phase.
Announcing the appointments, Bob Downes, Chair of CENSIS, said: "I am delighted that CENSIS has been able to attract such high-calibre people to join our Board. Their expertise will help us succeed in a world hungry for Internet of things application, driving growth and jobs in Scotland.
"Coming from a multinational and academia, respectively, Genoffir and Steve reflect our varied stakeholder group at CENSIS. Their diverse perspectives and experience in different sectors will be valuable as we plan our future engagement with industry."
The new industry appointments also reflect the fact that CENSIS is increasingly working with businesses using Internet of Things (IoT) and sensors systems to operate more profitably or efficiently – rather than just technology developers.
Both Genoffir's experience in life sciences and Steve's work with biomedical, energy and communication systems will support CENSIS as it engages with end-users of IoT and SIS to generate economic growth.
Dr Stuart Fancey, Director of Research and Innovation at the Scottish Funding Council, said: "The Scottish Funding Council, Scottish Enterprise and Highlands and Islands Enterprise welcome these appointments which will bring strong expertise in both business engagement and communications systems, both hugely important for CENSIS. It is vital that Scotland benefits from a wide range of expertise to stay ahead in the expanding business sectors that CENSIS works in, and we are sure that Genoffir and Steve's experience will help CENSIS grow innovation in these exciting areas."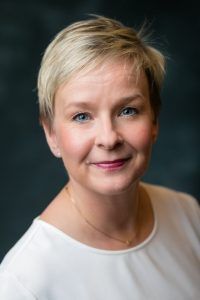 Genoffir Macleod
Genoffir is General Counsel and VP of Innovation Partnership for the Life Science Solutions Group of Thermo Fisher Scientific. She has over 20 years' experience in deal making with academic and industrial partners with the intent of accelerating innovation. Her deal experience spans the UK, US, Europe and Asia.
A strategic focus for Genoffir and Thermo Fisher Scientific is digital and cloud enablement technologies, in addition to fostering innovation in its core life sciences portfolio.
Professor Steve McLaughlin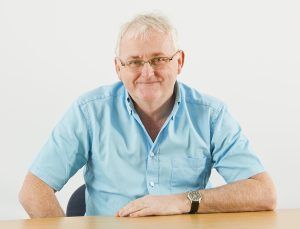 Steve McLaughlin is Professor of Signal Processing and Head of the School of Engineering and Physical Sciences at Heriot-Watt University. He completed his BSc at the University of Glasgow, and his PhD at the University of Edinburgh. His research interests involve the application of adaptive signal processing to biomedical, energy and communication systems.
Steve is a Fellow of the Royal Academy of Engineering, of the Royal Society of Edinburgh, of the IET, and IEEE.