21 June 2018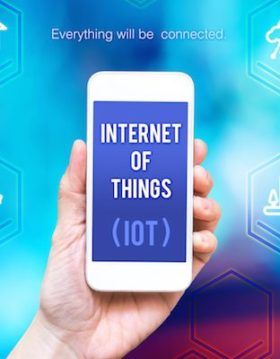 CENSIS has welcomed the announcement from Capita plc and the SWAN Innovation Forum to roll out IoT capability across the Scottish Wide Area Network (SWAN). Designed to fulfil the Smart Cities and Smart Scotland agenda, support of IoT will enable the public sector to access new and innovative services that will support future transformation across the nation.
The SWAN IoT capability for the public sector in Scotland will underpin key government agendas by providing better and more accurate data on factors including water levels, air quality, footfall analysis and provide additional analytics for future health and social care services.
With connectivity already provided to approximately 6,000 Scottish sites and 52 member organisations including 50% of the local authorities, SWAN has the unrivalled ability to deliver an IoT network to a wide geographical area at a pace otherwise unachievable.
As the catalyst for the genesis and roll-out of this initiative, CENSIS sees today's announcement as a major step towards nationwide IoT coverage, allowing the public sector, business and communities in Scotland to benefit from cutting edge digital connectivity.
CENSIS has provided leadership and engineering expertise to the initiative and is proud to have been asked to play a key role in fostering the collaboration, infrastructure, new technology and business models, building on the work of the Scottish Government Public Wireless Programme, that made this plan possible.
Dr Mark Begbie, CENSIS Business Development Director, said "CENSIS is delighted to be a part of this initiative, supporting Capita and SWAN to deliver on the Scottish Government's commitment to the IoT revolution, inclusive digital transformation and "Outside-In" deployment.  We believe this will put Scotland at the forefront of innovation and new wealth creation in our hardest to reach rural areas. We are excited to have the infrastructure to support our work with rural communities, which will now benefit from cutting edge support for social, economic and environmental development."