25 June 2018 | Rachael Wakefield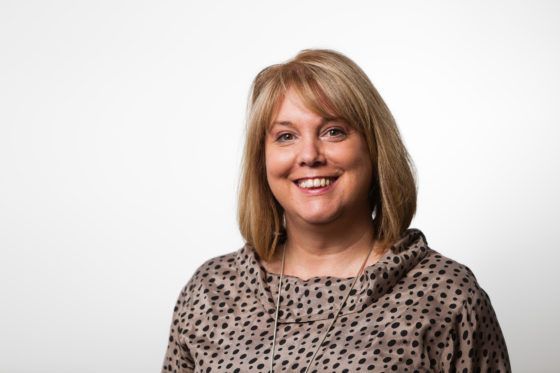 Dr Rachael Wakefield, Business Development Manager, CENSIS
Each June sees rural Scotland descend on Edinburgh, as farmers and food producers flock to the Royal Highland Show at Ingliston.
Images of the show tend to focus on photogenic sheep and happy children eating Scottish soft fruit, but don't for a moment think that agriculture in Scotland is just heritage and Highland coos.
Underpinning the sector and the Highland Show is a future-focused story around innovation and economic growth, and CENSIS, sensor and imaging systems (SIS) and IoT have key roles in this.
Planting the seeds of growth
At this year's Highland Show, Fergus Ewing, the Cabinet Secretary for the Rural Economy and Connectivity, launched 2030 growth strategies for Scotland's fruit, vegetable and potato (FVP) and pig sectors.
Each sector aims to play a significant role in doubling turnover from Scottish food and drink to £30bn by 2030. Each wants to deliver economic growth and rural prosperity.
And each includes innovation as one of its three principal 'pillars of growth' for 2030, and makes specific recommendations around this.
SIS and the farms of the future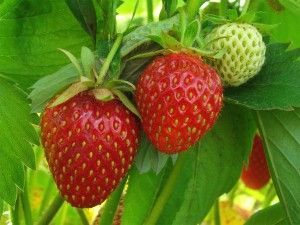 For example, the fruit, vegetable and potato strategy's (FVP) recommendation to 'plan for the farms of the future', which statesthat Scotland's producers and processors need access to the technologies of the future and confidence to invest in them.
That's exactly what CENSIS is driving forward with projects and pilots that could, among other things, boost production efficiency; support environmental compliance; and protect assets (from livestock to farm vehicles). We have valuable partners in Scotland Food and Drink, SRUC, SAOS and the Agri-EPI Centre in these endeavours.
For the FVP sector, for instance, a key use of SIS could be in soil moisture monitoring, and the use of low-cost, low-power sensors to help gauge relationships between temperature, humidity, light intensity and moisture in the soil. Farm security is also an area of interest that could be transformed through deploying low cost sensor technologies and innovative use of these.
With such technology and data available and affordable, farmers would be better placed to optimise how and when they condition their soil. SIS could also improve their knowledge about the effect of moisture content on growth rates and the interventions required to manage that.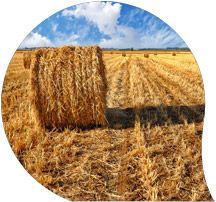 Terahertz imaging in agriculture
Another field (no pun intended) of interest is the potential of terahertz (THz) imaging technology. THz uses the frequency that sits between microwave and infrared and when used to generate images, it is good at 'looking through' certain materials to what lies underneath. At present, the technology is still too expensive for most sectors – the most likely place the public will have come across it is at some airport security points; but we expect this technology to become more accessible and adopted into other areas of business, including agriculture.
Coming back to fruit, vegetable and potato growth, for example, THz imaging is very good at locating moisture and can be used to monitor the moisture and health status of plants, with much greater sensitivity or at an earlier stage in a crop's growth cycle than other technologies.
On the back of affordable THz imaging, researchers and producers could optimise treatment and conditioning; harvesting times; or water usage and conservation – all of which could help optimise crop production and environmental management.
These technologies could also help Scotland's FVP or arable growers to differentiate their products or processes, giving a marketing boost internationally.
Bringing IoT connectivity to rural areas
Using sensor technology in aquaculture will require IoT connectivity, and CENSIS has been the catalyst in a highly significant development here for rural Scotland.
At the Digital Scotland 2018 conference in June, Capita unveiled proposals to roll out IoT capability across SWAN, Scotland's public-sector network infrastructure. This is big news for the countryside and delivers the Scottish Government's 'outside-in' approach, i.e., that digital connectivity is brought to rural and remote areas of Scotland (and not just urban centres).
In a nutshell, the initiative will see a LoRaWAN (Long Range Low Power Wide Area Network) integrated into SWAN, with Capita proposing to roll out a number of LoRa gateways across Scotland.
LoRaWAN makes it possible to collect and send data over long distances, at low cost, and with power usage so low that sensors and devices connected to the network can last for years on a single battery. This initiative will could open the way for projects and pilots around anything from environmental monitoring, to maintenance and monitoring of assets, to health and social care – including in rural areas.
CENSIS has provided leadership and engineering expertise to all stages of the initiative and played a key role in fostering the collaboration infrastructure, new technology and business models that made it possible. We're hugely excited about the innovation possibilities it creates.
So, if you happen to see images of prize-winning Scottish livestock in the press or Fergus Ewing holding a basket of Scottish fruit and veg, don't just dismiss it as postcard fodder or a politician grabbing a farming photo opp. There's exciting stuff going down in the countryside, and CENSIS and Scotland's SIS community are in the thick of it.