22 August 2018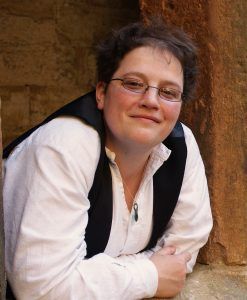 8 Nov 2018, Glasgow Royal Concert Hall, 9.00am – 5:00pm
Speaking at our 5th CENSIS Technology Summit will be Niamh Nic Daéid, Professor of Forensic Science and Director of the Leverhulme Research Centre for Forensic Science at the University of Dundee.
Forensic Science and Sensor Systems
Forensic science is the application of science to the investigation and prosecution of a crime. Put simply it is a collection of scientific approaches used in the identification of items or individuals and employed when 'ordinary' items become involved in 'extraordinary' events.
Sensor and imaging systems (SIS) technologies are used in crime scene detection, e.g., in determining the physical, biological or chemical characteristics of an item, or as part of crime scene triage in identifying a sequence of events. New research and development, e.g., advances in optical detection at a distance (known as standoff detection) is increasing the ability to more efficiently identify and categorise explosives, biological agents and other threats.
Niamh will discuss how innovation in sensor and imaging systems, and related technologies such as machine learning and artificial intelligence, could be used to detect and prevent criminal activity.
About Niamh
Niamh Nic Daéid is an award winning Chartered Chemist and Authorised forensic scientist. She is a Professor of Forensic Science and Director of both the Leverhulme Research Centre for Forensic Science (a 10-year, £10M centre for disruptive research) and the Forensic Drug Research Group both at the University of Dundee. Niamh has been involved in forensic science education, research and casework for over 24 years.  She is a Fellow of the Royal Society of Edinburgh and holds fellowships of the Royal Society of Chemistry, the Chartered Society of Forensic Science, the Institute of Chemistry of Ireland, the Royal Statistical Society and the UK Association of Fire Investigators.
Niamh  has held National and International leadership positions in both fire investigation and forensic science. She is the immediate past chair of the European working group for fire and explosion investigation and of the INTERPOL forensic science managers symposium and is the current vice chair of the Scientific Advisory Board for the International Criminal Court.  She is an appointed Commissioner on the Dundee Drugs Commission, a first of its kind in Scotland.
She is a registered forensic practitioner with the National Crime Agency and is authorised as a Forensic Chemist under the Criminal Procedure (Scotland) Act 1995, Section 280(4). She has been involved as an expert witness for the courts in over a hundred criminal cases including investigations relating to fire scenes and terrorist events.
Niamh is currently one of the expert witnesses appointed to the Grenfell Tower public inquiry and has provided both written and oral evidence to the Public Inquiry.
She has led the development of Codes of Practice for forensic science practitioners in fire investigation in the UK and in Europe and has developed international analytical guidance for the United Nations. She sits on the steering committee of the Judicial primers project led by the Lord Chief Justice of England and Wales and the Lord President of Scotland in collaboration with the Royal Society and Royal Society of Edinburgh.  She has published over 200 research papers, book chapters, monographs and books and holds a research grant portfolio in excess of £12.8 million.