14 September 2018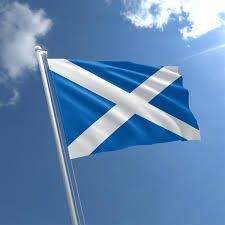 Delivering for today, investing for tomorrow
, published earlier this month lays out the Scottish Government's programme of action for 2018-19.
The Government's economic ambition to build a modern, dynamic, open economy recognises the need to innovate, stay ahead of the competition and create jobs. We were pleased to see CENSIS mentioned in the section on data-driven innovation (page 35), acknowledging the Innovation Centres as organisations that "promote digitisation, innovation and address the digital and data skills gap".
The Internet of Things and IoT networks are a key building blocks for industrial digitalisation and, also on page 35, the Programme notes the launch of Scotland's first widespread Internet of Things network in August 2018 saying:
"We want as many people and businesses to benefit from the transformative potential that the Internet of Things offers. To do so, in the year ahead we will develop a range of activities across Scotland to inspire and enthuse enterprises of all sizes along with public bodies and our communities with what this technology can achieve."
The vision of a national IoT network is one that has long been championed by CENSIS. We launched Scotland's first LoRa network in Glasgow back in 2016, and are supporting a number of projects that already use LoRa connectivity.