17 September 2018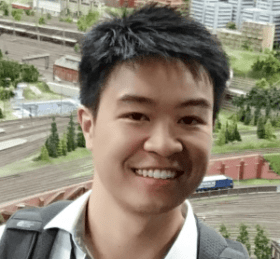 8 Nov 2018, Glasgow Royal Concert Hall, 9.00am – 5:00pm
Speaking at our 5th CENSIS Technology Summit will be Dr Owen Lo, of Edinburgh Napier University's School of Computing, who will present a case study of a CENSIS-supported cyber security project conducted in partnership with Keysight Technologies.
Case Study: IoT hardware security test framework
A key strategy for improving IoT cybersecurity is for device manufacturers to build more robust security into the design of their devices so they come to market without security gaps that hackers can easily exploit. This project aimed to make it easier to test if interconnected devices and networks are secure against hacking attacks.
Supported by CENSIS, Edinburgh Napier University and Keysight Technologies  used data analytics to identify vulnerabilities that could put IoT devices at risk. The project focused on 'side channels' – the tell-tale signals that hackers can eavesdrop on and use to crack encryption codes on the device. Data was used to develop a test framework that manufacturers and designers can use to evaluate the vulnerabilities of different devices.
Learn more about this CENSIS-backed project,  and explore with Owen the potential project outcomes for the development of a formal industry framework for testing IoT devices for a range of risks and vulnerabilities.
About the Speaker
Owen Lo is a Research Fellow at Edinburgh Napier University. Owen has contributed to numerous research projects during his time at Edinburgh Napier University including evaluation of a cloud-based e-Health platform (Cloud4Health), implementation of a data governance engine (safi.re), evaluation of an Anonymised, Distributed, e-Commerce Architecture (ADeCA) and development of digital forensic investigation tools (Fragment Finder).
His current research area involves hardware and software security with a particular focus on the topic of IoT security. Some of the recent work he has conducted includes side channel attack on the PRESENT block cipher and vulnerability analysis on Bluetooth enabled IoT devices.