21 September 2018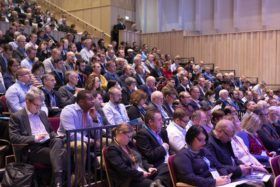 8 Nov 2018, Glasgow Royal Concert Hall, 9.00am – 5:00pm
Speaking at our 5th CENSIS Technology Summit will be Frank Allison and Paul Knight of Game Changers.
Decommissioning the world's most complex nuclear facility: opportunities for sensor technologies
Sellafield is the largest nuclear site in Europe, and the most complex in the world.
Decommissioning Sellafield is anticipated to take over 100 years and cost in excess of £50 billion. This creates challenges never encountered before and requires investment in innovative technologies, concepts and methods. So what's the opportunity for sensor and imaging systems?
The Game Changers programme is looking for businesses, HEIs and individuals from any background and any market sector to bring smart technologies and digital solutions into the nuclear arena and help accelerate the decommissioning programme whilst also reducing costs and upholding our commitment to human and environmental safety.
Frank and Paul will introduce us to the Game Changers – a programme supporting new ideas and technologies which can reduce costs, reduce risk and make operations safer whilst accelerating the safe delivery of decommissioning – and explain how Scottish companies can get involved.
About the Speakers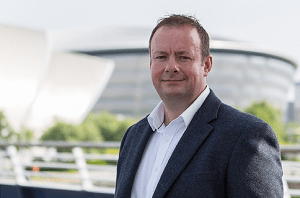 Dr Frank Allison is co-founder and Managing Director of FIS360 Ltd, a company providing commercialisation expertise to support the development of early stage technologies from concept to commercial product to a range of SMEs, corporates and HEIs as well as develops and delivers commercialisation initiatives, including Game Changers.
Frank has over 15 years' experience of commercialising early stage technologies and worked in the Middle East where he was jointly responsible for developing and delivering a technology transfer business unit and innovation investment fund. Frank also developed new and managed existing strategic partnerships with the likes of Saudi Aramco, SABIC, GE and MIT.
Frank has also held various board positions in spin-out companies, steering and energy foresight committees and spent many years in the space, aerospace and steel industries in the UK and USA.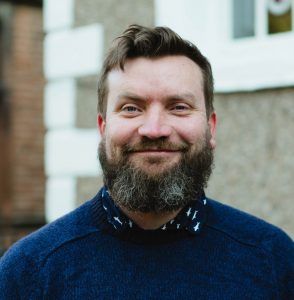 Paul Knight is Technology Commercialisation Manager at the National Nuclear Laboratory (NNL). The programme lead for the Game Changers initiative, Paul's career in the nuclear industry began at Dungeness, later moving to Cumbria and BNFL Research & Technology (now NNL).
Paul's current role in Technology Commercialisation is something he describes as the most interesting of his career: "I get involved with the bright ideas from NNL, from academia and SMEs and work to help develop them int
o projects with real potential for deployment – not just at Sellafield but across nuclear sites worldwide."
"I really believe that championing innovation within NNL is key to the future of the organisation and the sector – new build, operation and decommissioning. The investment we're making to develop the best ideas, support the people and SMEs behind them will bolster the industry and be of encouragement to future generations looking for a rewarding and engaging career."