23 September 2018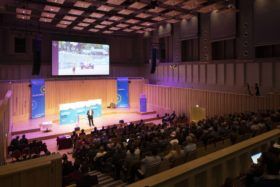 8 Nov 2018, Glasgow Royal Concert Hall, 9.00am – 5:00pm
The final speakers at the 5th CENSIS Technology Summit will be Joe Tree, Head of Product, CivTech programme, followed by Alistair Carty, Technical Director, Replicade Ltd.
An IoT solution for visitors to remote locations
The Scottish Government's CivTech programme has been established to drive daring and innovation in the public sector; harnessing the power of digital innovation to create new products that improve services, cut costs, and make user experiences better. Joe Tree, Head of Product will introduce CivTech and provide an update on opportunities to get involved in the next project round, CivTech 4.0.
Responding to a challenge in the CivTech 2.0 programme from Historic Environment Scotland  to collect meaningful data from its 250+ remote historic sites, Replicade developed RAMSense – a compact, rugged, low-power IoT sensor platform designed for outdoor applications. Its first product transmits real-time visitor counts, environmental information and telemetry to a cloud-based infrastructure. RAMSense uses self-monitoring, sophisticated power management and energy harvesting to minimise ongoing maintenance costs.
To support more rural uses, Replicade is currently working with CENSIS to integrate emerging low-power network technologies into the company's offering, including LPWAN/LoRaWAN.
About the Speakers
Jo Tree, CivTech
CivTech® brings together public sector expertise and private sector creativity to solve real problems, develop new products, and deliver better, faster and easier services for everyone. Part of the Scottish Government's Digital Directorate, CivTech's award-winning approach is helping transform public sector engagement with tech andinnovation.
With two startups, mass-market digital product experience and a Bafta Award under his belt, Joe brings a wealth of expertise to the 16 week Accelerator programme.
Alistair Carty, Replicade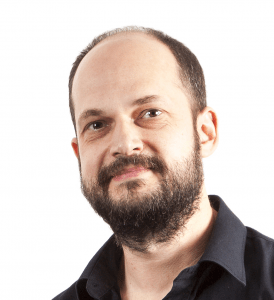 Alistair Carty is the Technical Director of Replicade Ltd. who specialise in innovative Asset Management technology solutions primarily in the Aerospace, Automotive and Cultural Heritage sectors.
Cutting his teeth on assembler programming in the 1980s, large-scale database consultancy in the 1990s, high-performance 3D graphics in the 2000s and financial enterprise architecture in the 2010s, Alistair's wide experience provides the backbone for Replicade's IoT-focused product and consultancy strategies.
Alistair is a widely published author and presents regularly on the topics of IoT, software development, technical strategy and heritage.