23 September 2018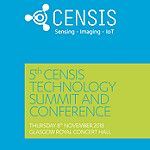 8 Nov 2018, Glasgow Royal Concert Hall, 9.00am – 5:00pm
Speaking at our 5th CENSIS Technology Summit will be Martin Izod, Director and Gus Thomas, Product Design Engineer, of Safehinge Primera.
Case Study: Sensor door platform for mental health environments
Safehinge Primera develops products that improve safety in challenging environments; products which address the limitations of existing alternatives with an attention to detail that saves lives.
As one of the first CENSIS IoT Explorer competition winners, Safehinge had a vision for a sensor door platform for use in mental health environments. After working with CENSIS to develop the design, Safehinge Primera went on to develop the idea in to one of the company's first truly 'smart' products, going on to win Product Innovation of the Year at the 2018 Design in Mental Health Network awards.
About the Speakers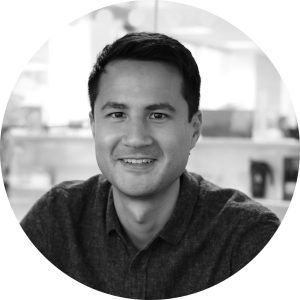 Director and co-founder, Martin Izod studied Product Design Engineering at Glasgow School of Art and Glasgow University.  Graduating with a Master's Degree in 2006, he co-founded Safehinge and leads the business on product development and supply chain.
He has grown the business to a market-leader, generating £6m revenue and employing over 30 people.  Martin was key to the acquisition of Primera in 2016 — bringing together two market leading businesses. Now Safehinge Primera, the company has accelerated its growth in the Mental Health market with the goal of matching the 80% market share, already achieved in the Education sector.
Award-winning designers and engineers, Martin's team are recognised for releasing ground-breaking products within Mental Health construction.  Winning the coveted DIMHN Product Innovation of the Year award three times to prove the point.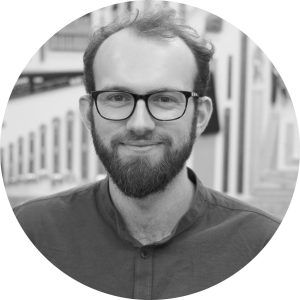 Gus Thomas joined Safehinge Primera in 2016 after graduating from Glasgow School of Art and Glasgow University with a degree in Product Design Engineering. Focusing on the Mental Health market, Gus has been key to the company's product development as the lead engineer on the new full-door ligature alarm — a significant part of the company's Target Zero approach to help eliminate suicide on doors.
Winning the DIMNH Product Innovation of the Year title at this year's awards — the third time Safehinge Primera has received the accolade —DIMHN judges commented that the door alarm "will undoubtedly improve service user safety".