The Transport Systems Catapult's popular Transport Cafe networking event
University of Strathclyde, Glasgow
About the Event
The event will explore exciting developments in the Intelligent Mobility and Transport Innovation sector, and will also offer support and guidance for innovative transport businesses looking to make a impact in the transport industry.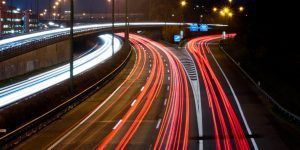 You should attend this event if:
You are an SME or start-up looking for opportunities to grow or get your innovative transport product to market
You are a established transport business looking for ways to access innovation from SME and academic community
You want to learn about funding and collaboration opportunities for transport innovation
You want to learn about developments across the UK in the transport innovation space
You want to know how you can work with and get support from the Transport Systems Catapult
You want to meet like minded transport innovators.
Meet CENSIS
We are delighted to confirm that CENSIS has been invited to present at the Transport Café Event.
On the day, our Senior Business Development Manager, Craig Fleming, will be talking about the role CENSIS is playing in supporting Transport Systems for Scotland.
Registration
Registration is already open for Transport Café Glasgow and entry is free. Go to the Transport Systems Catapult to now to secure your place.