8 November 2018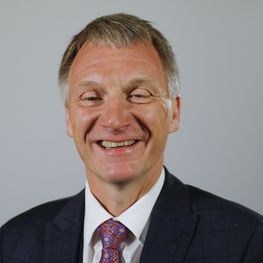 CENSIS has received a £9.25-million, five-year funding package to cement Scotland's place as a world leader in cutting-edge technology.
The public investment from the Scottish Funding Council, Scottish Enterprise, and Highlands and Islands Enterprise is expected to be supplemented by another £3 million in third-party income.
The funding was formally announced on 8 November by Scottish Minister for Trade, Investment and Innovation, Ivan McKee MSP, at CENSIS's 5th annual Technology Summit at Glasgow's Royal Concert Hall.
Ian Reid, CENSIS CEO, said: "This is an incredibly exciting time for CENSIS and its partners in industry and academia to be involved in innovation in Scotland. This funding will allow us to build on the foundations set in place over the past five years, with a renewed sector focus on IoT infrastructure; digital manufacturing systems; the monitoring of the built and natural environment; and subsea, offshore, and marine activities. We'll also be concentrating our efforts on projects where we can make both an economic and social impact, such as healthcare and independent living, the environment and precision agriculture."
Ivan McKee MSP added: "I am delighted to be making this announcement today. Creativity and innovation are vital if we are to realise Scotland's potential and capitalise on technological advancements, enabling our move to a low carbon economy and improving the economic and social wellbeing of all."