8 January 2019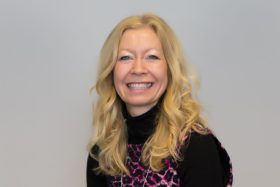 Appointment increases female representation on CENSIS Board  
Evelyn Toma, Managing Director of Eureka Solutions – an award-winning business software company based in Scotland – has joined the Board of CENSIS.
With a wide range of experience in commercial innovation and industry, Evelyn's appointment broadens the mix of skills and expertise on the CENSIS Board as its next phase begins.
Evelyn's appointment means there are now four women leaders in STEM and innovation on the CENSIS board – one third of the total Board membership.
Evelyn Toma began her career in the semiconductor industry in with Motorola, latterly progressing to run the company's European Business Unit responsible for the design and supply of products for industrial and consumer sectors. Following a brief spell with Scottish Enterprise, she returned to the private sector in 2004. In November 2017 Evelyn won 'Scottish Business of the Year' at the Women in Business Awards crowning an eight-year career as Managing Director of the computer re-use firm, Re-Tek.