28 January 2019 | Censis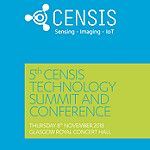 All the news from our annual conference, 8 Nov 2018
Thank you to everyone – sponsors, speakers, exhibitors and delegates – who helped to make this conference our biggest to date, with over 500 people coming through the doors of the Royal Concert Hall for a packed day of presentations, demos and exhibitions and networking. Quite a difference from our first event back in 2014 with just 90 delegates.
If you couldn't attend, or want to rekindle memories of the day, read on for the highlights and follow the links for photos and video content.  You can also read a review by DIGIT staff writer Dominique Adams.
Thanks to our sponsors Anglia, Boston Networks and Fife Economy Partnership, and all our exhibitors. Special thanks goes to our Chair Melinda Matthews Clarkson, CEO of CodeClan.
Going live on BBC Radio Scotland
The day got off to a very early start when we were joined lived at the Concert Hall by BBC Radio Scotland Reporter Gillian Marles. Keynote speaker Hugo Fiennes and CEO Ian Reid were both interviewed live on 'Good Morning Scotland'.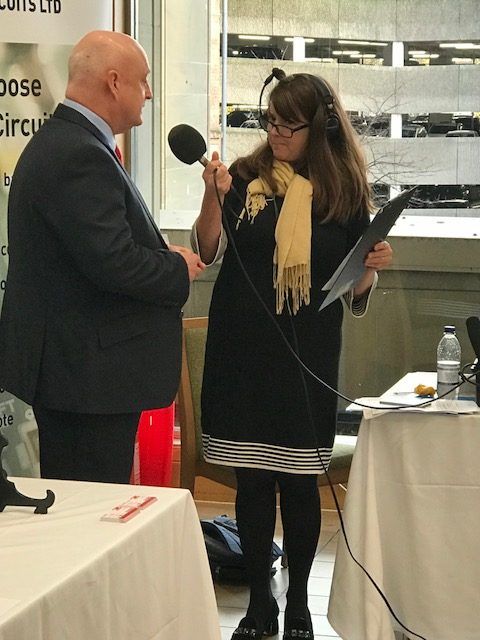 Future Funding Secured 
Ivan McKee MSP, Minister for Trade, Investment and Innovation gave our opening address and announced the second phase of CENSIS funding. Read the press release or watch our video to let our staff explain more.
Our largest exhibition space
This year, more than 40 exhibitors set up space in the Concert Hall, bringing robots, holograms, cameras, sensors and IoT devices galore to dazzle our delegates. For the full list of exhibitors, take a look at our agenda.
The Vision Lab is now open for business
We launched our Vision Lab, a dedicated facility in our Glasgow office, designed to 'democratise' computer vision technology and help businesses adopt or deliver innovative computer vision or imaging solutions.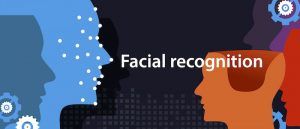 If you didn't get the chance to  see the demo on our stand, check out our 60-second guide to computer vision – what it is, what it can do, and where CENSIS fits.
An eclectic speaker line up – from Forensics to Factories
Our theme for the day was disruption in sensor systems and IoT technologies and how this can drive both economic and social change, and our speaker line up reflected the many ways IoT is changing the way we live our lives. From challenges and opportunities in forensic science to a view of a 5G powered factory of the future, we covered it all.
Browse the agenda for all of the speaker profiles.